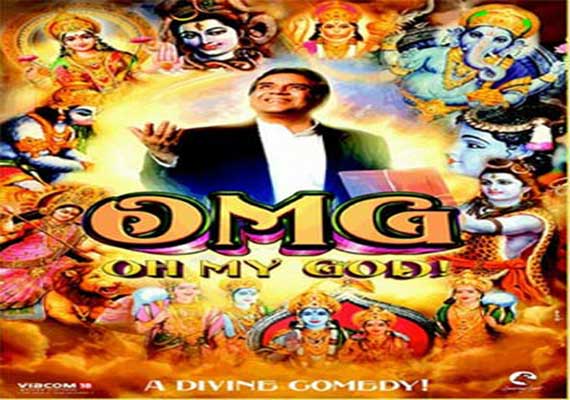 Mumbai  : Actor Paresh Rawal, who gearing up for the release of his maiden home production "Oh My God", says that he is nervous carrying out the tasks of a producer. 
The 62-year-old, who also stars in the movie along with actor
Akshay Kumar
, said that he will not be promoting the film as he believes his work should speak for itself.  
"I am away from all this. I don't believe in promotions.  
I will have to jump into the market for this promotion as I am also producing the film.
Marketing has become a very important thing today. I feel the pressure and responsibility of being a producer," Paresh said.
"I think the film should speak for itself. I think word of mouth publicity is the best publicity, but nowadays marketing and promotion are a necessity," he said.  
Akshay plays the role of a modern day Lord Krishna in "Oh My God", which he has also co-produced. 
Paresh and Akshay both have acted in several films like "Hera Pheri", "Phir Hera Pheri", "Bhagam Bhag" and "Welcome".
"Overall, our journey has been peaceful and beautiful.  As a producer when two different people meet on a platform they should trust each other and like each other," Paresh said.
"Oh My God" is based on director Umesh Shukla's Gujarati play 'Kanji Viruddh Kanji'. The film will see Paresh Rawal playing the role of Kanhaiya.  
"When I saw the play, I was very jealous that I was not part of the Gujarati play.
So we did the same play in Hindi and that is when we decided to make a Hindi film on this," Paresh said.
The film is set to release on September 28.