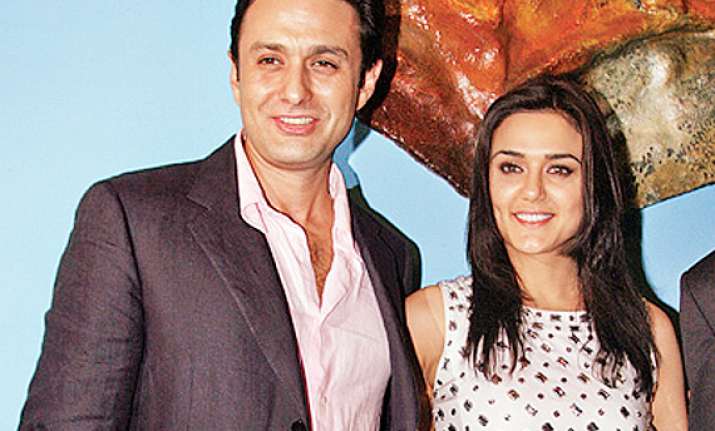 New Delhi: Ness Wadia and group have prepared a list of 30 eye witnesses in his defense to be presented in front of the police in the Preity Zinta molestation case.
Mumbai police have been investigating the issue so far from the actress' side and now after such a revelation from the Wadia Group, a big turnover in the case is assured.
Sources close to Wadia group have confirmed that they will readily present the list of their 30 eye witnesses to the police during the probe soon. And if required, even Ness Wadia is ready to record his statement.
According to the sources, police will start taking the witnesses' statements by the next week. In the parallel picture, most of the eye witnesses in the Preity's list are not from Mumbai and therefore police are facing issues in recording their statements.
Moreover, statement generated over the mails by Zinta's eye witnesses have been deemed as not to be taken under considerations by the court. Police are also having problems regarding the correct contact numbers and addresses provided in the list of eye witnesses from Preity's side.
Though no case related details have been given to the Ness Wadia and group so far but they have prepared themselves to keep their strict stance in the court whenever asked.
Ness has been reported to be still in shock after the unfortunate incident and is not appearing in the media.
Preity on the other hand has been quite vocal about the case and has recently requested media not to provide hindrance in the case.
Preity, who co-owns IPL team KXI Punjab with Ness Wadia filed a complaint against him alleging that the man had threatened her, pushed her and used foul language during IPL match in Mumbai's Wankhede stadium on May 30.  
Both Preity Zinta and Ness Wadia were involved in a relationship that ended in the year 2009, but the former lovers continued to co-own their IPL team, KXI Punjab.