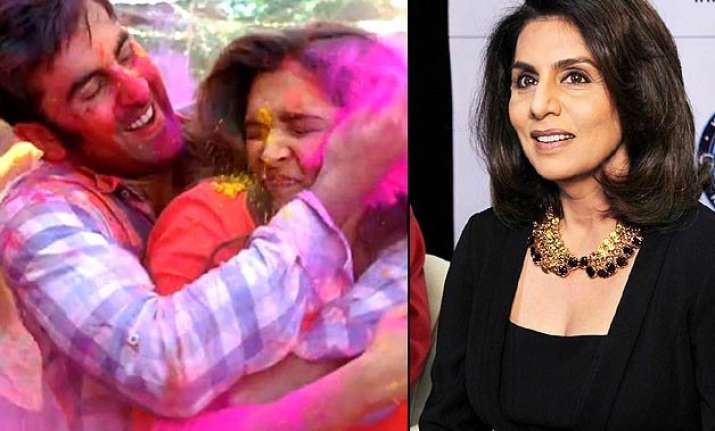 Neetu Singh posts picture of Deepika Padukone and Ranbir Kapoor together
New Delhi
: Bollywood Holi always conceptualizes a few never-to-forget incidents and this Holi too presented a one.
As veteran actress Neetu Singh wished her fans a very happy Holi through a social networking site, she posted a picture of his son Ranbir Kapoor and his former lady love Deepika Padukone from one of their brilliant Holi songs - Balam Pichkari.
And just when her post surfaced online, people started reading between the lines commenting on the idea behind the post.
As some took it as a hint of reconciliation between Ranbir and Deepika, a few even thoroughly requested the mother to bring back the duo together in real life.
While all this was happening, daddy Rishi Kapoor came forward and explained that there was no need of building an unnecessary fuss about a picture. He stated that his wife Neetu has posted a picture that has his doting son Ranbir Kapoor to wish others a very happy Holi and therefore one should refrain from extracting meanings out of it.
His comment on the post reads "I imagine it is Holi thus a picture of revelry and that's a song her son has sung. Don't overstretch your imagination!"
Well, we still think that the actress could have used any other pic or simply cropped Deepika Padukone from that particular pic and still had served the same purpose. Remember cropping Katrina Kaif from one of her earlier pics she posted?