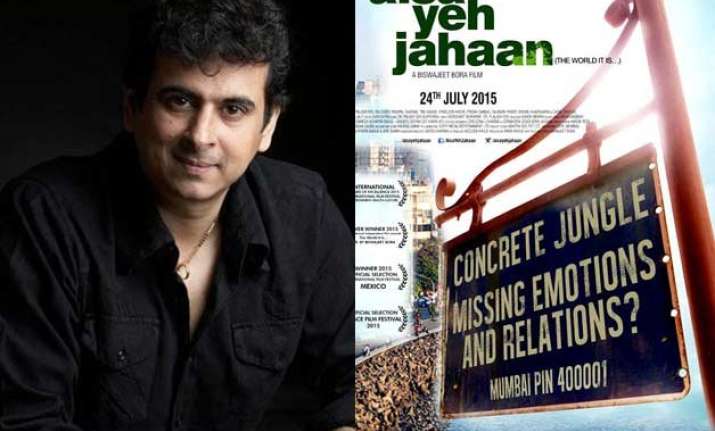 Mumbai: Singer-actor Palash Sen, who would be seen in a movie "Aisa Yeh Jahaan" after a long time, says he has always been selective in doing films.
Palash, the frontman and founder of rock band Euphoria, is back after a long gap with "Aisa Yeh Jahaan" where his involvement is not just limited to music but also extended to acting.
The film marks Palash's return to acting after the critically-acclaimed films "Filhaal" (2002) and "Mumbai Cutting" (2007).
"My work in Bollywood has been very selective. This film offered me a chance to express myself and to put forward my thoughts on this (movie's) topic both musically and through my acting," Palash said in a statement here.
"I am still taking my initial steps as an actor. Also, I have my own identity and style and I'm trying to carve a niche for myself in the industry," he said.
The trailer of the emotional drama "Aisa Yeh Jahaan" launched recently and is getting good response. The track "Sautela Sheher" from the film is catching up with the masses.
The song depicts Mumbai and its problems. Palash has been swarmed with emails and messages from fans and friends across the world for the song.
The film deals with human emotions and relationships coming into play in an urban middle class family.
Directed by Biswajeet Bora, "Aisa Yeh Jahaan" also stars Ira Dubey and Kymsleen Kholie in lead roles. The film is scheduled to release on July 24.