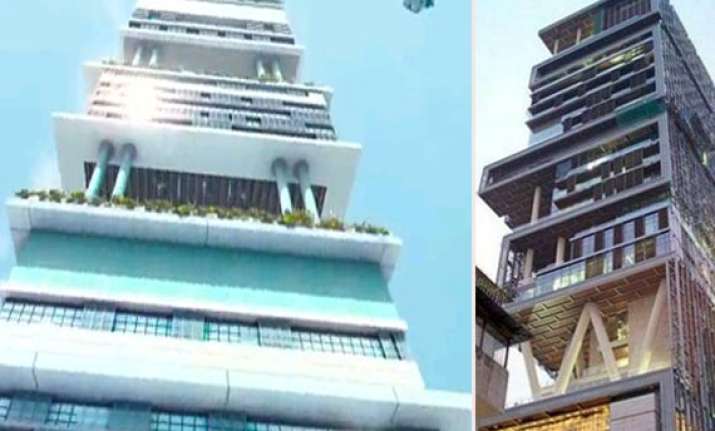 New Delhi: What if it would have been real? Watching his dream house Antilla being destroyed during a rescue scene in last year's blockbuster flick 'Krrish 3' would have given industrialist Mukesh Ambani goosebumps. 'Thank God! It's just a clone' he must have said thereafter.
The climax, in which our superhero is on his way to save Mumbaikars, carries a scene where Kaal, played by Vivek Oberoi, demolishes the top portion of the building.
While the portion is carried over by Krrish on his shoulders, Kaal is set free to beat and to weaken the superhero so that he quits and the maximum damage could be done to the natives.
Applause to the VFX team which made it look so believable and breath-taking.
Made at a cost of around two billion US dollars, Antilla is one of the most expensive homes in the world and takes about 600-people staff to maintain it. Watch the video showing the resemblance.