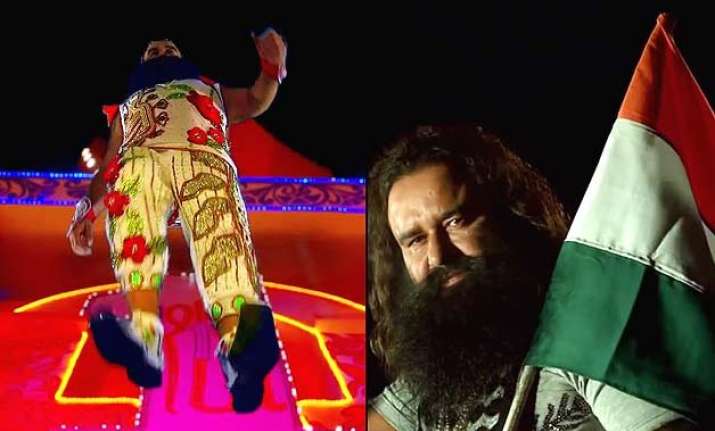 New Delhi: MSG-The Messenger of God is surely in trouble after the Central board of Film Certification had refused to clear the film.
Now, when the board had passed the decision to its revising committee that also provided no relief to the makers, the film is being sent to the CBFC's Appellate Tribunal.
As the decision regarding the release of the film still lies awaited, we tell you on which scenes or dialogues the authorities might have objected.
Just for a quick recapitulation, the CBFC considered the protagonist, Baba Ram Rahim Singh's portrayal of God in the film as objectionable. Further, the board showed concerns over 'rockstar baba' doing illogical miracles and tic-tacs to cure diseases in the film.
The revising committee mentioned that the film might hurt religious sentiments and also pave problems for the law and order in the country.
Now, with such hoopla being created about the film already; here follows a few dialogues and scenes that could have been judged as inappropriate by Censor Board. Have a look!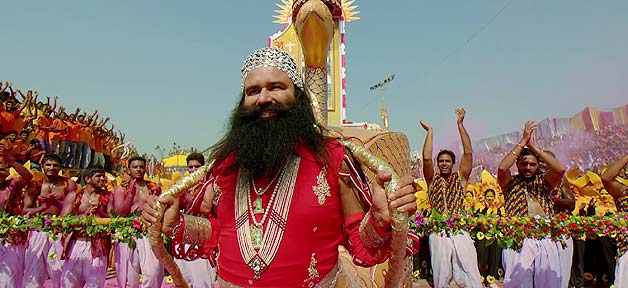 DIALOGUES/ SONGS
1. Koi hume sant kehta hai...koi kehta hai farishta...koi kehta hai guru toh koi kehta hai Bhagwaan...par hum toh hai sirf ek insaan!
2. It's not a joke to kill him, unko maarne ka matlab pure Hindustan se panga lene ke barabar hai
3. Hume maarna apne app ko maarne ke barabar hai...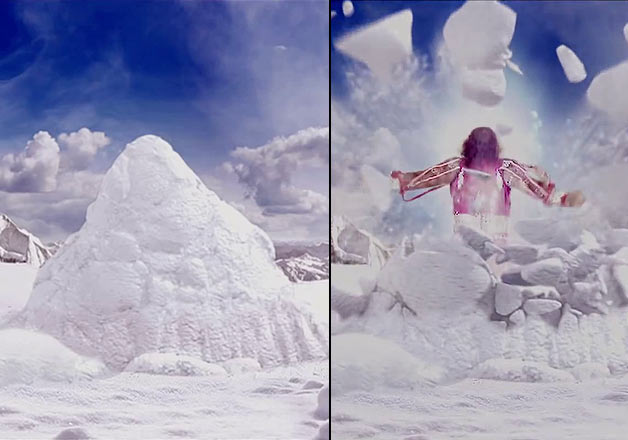 4. And a song, excerpts of which you would encounter in the trailer goes like…
"Ram-Ram-Ram...oh mere Ram, Ram-Ram-Ram Allah god Ram
Jabse tu mujhme aaya, ho rahe safal kaam...Ram-Ram-Ram oh mere Ram
Ram-Ram-Ram Waheguru God Ram"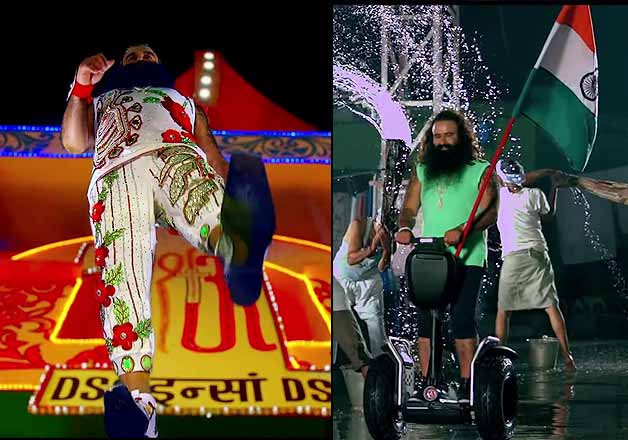 If we go by the scenes, the trailer itself shows the Godman exploding out of a glacier, in some miraculous way. Then, the leading man walking in air flaunting another stance of his divine personality is something that might have triggered the authorities to give decision against the makers.
Also, in one frame, the actor is also seen holding our national flag as he does several stunts.
Well, we wonder what lies in the fate of MSG-The Messenger of God!