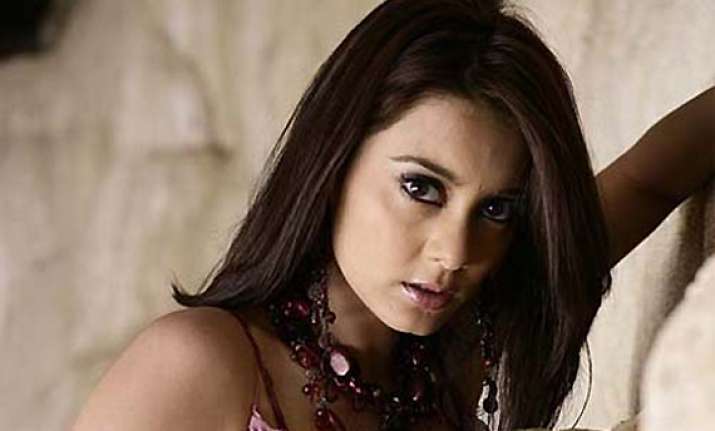 Mumbai, Aug 29: Not even our Bollywood stars have been able to save themselves from Hurricane Irene lashing the US for the past two days.

The latest casualty of the hurricane is actor Minnisha Lamba who was in New York two days ago for an Indo-US cultural event is stuck on the 22nd floor of the Hotel Radisson in New York. Minnisha is likely to remain there till the next week until the Hurricane blows over and the air services from out of the US are restored, reports Times of India.

Minnisha will be a captive of the storm in her hotel room for the next 36 hours. Minnisha gave an update from her hotel; room saying, ""It's really really scary out here. For 36 hours the entire New York city and its people are going to have to stay indoors. A state of emergency has been declared. Everyone is in their homes. As I look out of my hotel window I see a deserted street down below, Can you imagine New York without traffic? It's like a scene out of Armageddon." Minissha further adds, "I am all alone here. My stay has been extended for a week. I had no choice. The airports are shut. All flights are cancelled. Half of New York, New Jersey, Staten Island have been evacuated. I can't return."

Minissha had been getting warning calls from an anonymous person during the week that she was to leave for New York, requesting her to cancel her trip but that was not to be. "Now I wonder if the caller had a premonition and was trying to warn me from travelling into catastrophe. I hope I can return the soonest possible. Maybe I should just enjoy Irene's company. She's my first hurricane. I believe first hurricanes are like first love. You never forget it."