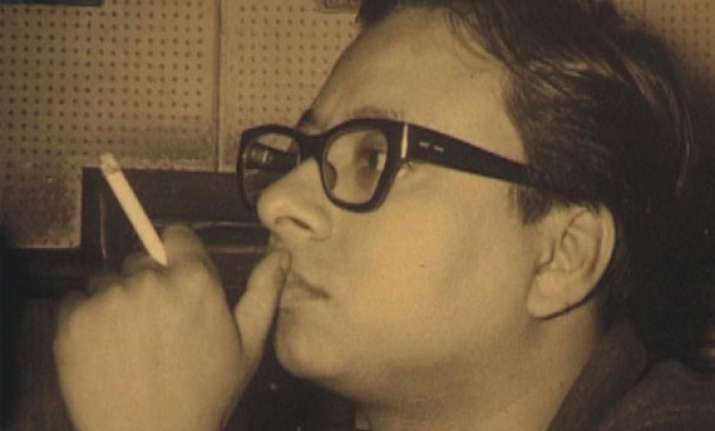 Kolkata, June 28:  Few people know that R D Burman's hit song "Yeh Naina Yaad Hai Piya" from the 1984 Hindi movie "Manzil Manzil" was inspired by shepherds in Maharashtra.  
Nitin Shankar, the principal rhythm assistant of the legendary musician, said Burman picked up notes from the typical sound made by shepherds leading their cattle into the fields and back.
Shankar was reminiscing at a function to mark the 73rd birth anniversary of the legendary music director last night.  Apart from Shankar, other members of the troupe present were Franco Vaz and Kishore Sodha.  All three also sang some popular songs directed by Burman in a musical tribute.
"Panchamda, who made a perfect fusion of classical and western scores, had very keen ears. He could pick up interesting sounds and incorporate them to embellish the songs," Shankar said.
Vaz, who played drums for R D's group for 16 long years, recollected how Pancham detested special treatment to himself and once insisted that all troupe members be served the same dish he had been served with during a song recording.  
"I had been with Panchamda at musical performances since 1978. He did not allow a single aberration in the musical notes and wanted the score to be absolutely perfect, he would keep practising for hours," trumpet man Kishore said.  
Singer Usha Uthup said she missed R D very much while another singer Jolly Mukherjee regaled the audience with hits like "Jete jete pathe holo deri" and "Yamma yamma", "Aa dekhein zara".
The function was organised by Euphony, an R D Burman foundation.
Eighteen years after his death, songs composed by him are still extremely popular and are regularly played over FM stations all over the country. Many of his songs have been remixed and given new musical interpretation.