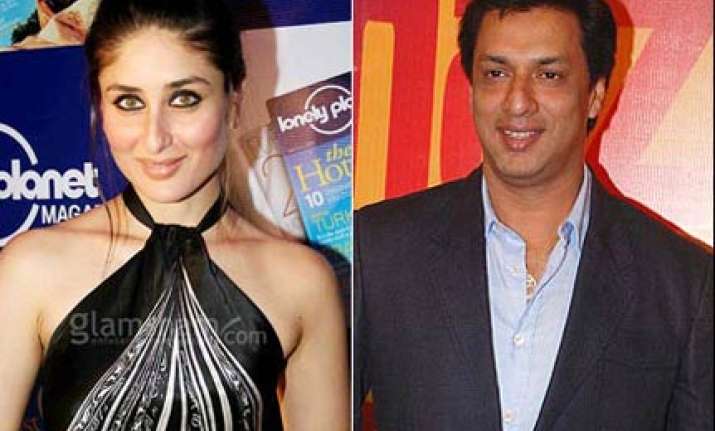 Fed up with the changes Kareena Kapoor was constanty suggesting for the script, Bollywood director Madhur Bhandarkar has now shelved his film Heroine, says a media report.
Kareena, who apparently thought her role in the film was a bit too controversial, kept insisting it be altered.
Madhur refused to change the script but Kareena wouldn't budge either. Finally, Madhur dropped the idea of making the film.
The report said Kareena was not keen to sign Heroine since the film is loosely based on the life of Marilyn Monroe, who was reportedly involved with both the Kennedy brothers, who were married at the time.
Given her own relationship with
Saif Ali Khan
, who has been married earlier, Kareena seemingly wanted to stay away from this role.
Madhur did not approach any other actresses for the role. Says a source, "No. Madhur approached only Kareena. She kept him waiting for six months. Now, Madhur has completely lost interest in the film."
 The decision to shelve Heroine was apparently taken last week. "It was not an easy decision.
 "There was a lot of 'yes' and 'no' between Madhur and his team. However, they finally decided to do away with it," says the source.
Bhandarkar has apparently taken to writing a male-dominated script that he will work on after Dil Toh Bachcha Hai Ji, says the report.