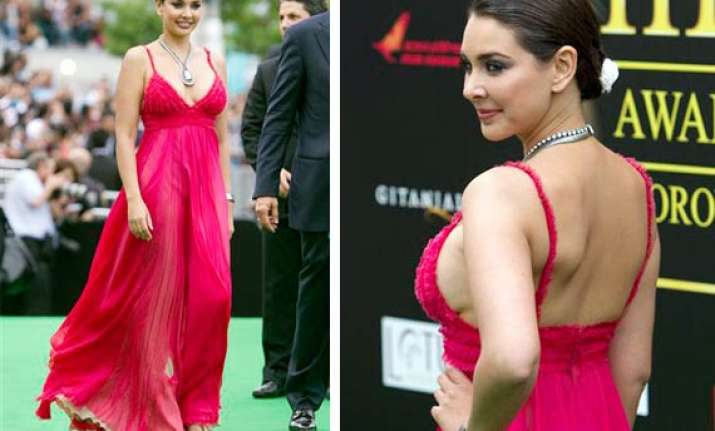 New Delhi, July 2: She fought and conquered. Now, cancer survivor actress Lisa Ray wants to put all adversities behind her to re-engage with life. 

The 39-year-old model-turned-actress who was diagnosed with multiple myeloma in June 2009, a cancer of the white blood cells, says that she is happy to have overcome such a tough phase of life. 

"I am excited to re-engage with life. I have been through a difficult period and I was very open about it. There are many lessons that I learnt during that phase of my life. 

"I call myself a 'cancer graduate'. Now I am more prepared than before and very enthusiastic about life. I have gone through a very difficult time and I know that it can't get worse than that, so I am not worried," Ray said. 

The Canada born beauty, who was last seen on the big screen in 'Cooking with Stella' said that although she still struggles with her health, she wants to get back to films as soon as possible. 

"I am happy to be alive. I still struggle with my health. I have to work very hard to keep up my health. Yoga helps me to de-stress and I also try and get ample sleep. I am working on opening a yoga studio in Canada and also writing a book on cancer awareness. 

"I want to get back into films with a nice 'juicy' project. I don't really plan anything so I will wait for something that really interests me. I am in no hurry to load myself with work and anyway I will have to wait for my hair to grow long to work in a film," she said. Her appearance at the IIFA Awards at Toronto last week was her first Bollywood event post recovery. She is being confident about the position of Bollywood films in the west. 

"I loved the IIFA experience, it was the coalition of the two worlds I love so much. India does have an international impact. The kind of films that are being made now have a global perspective," she said. 

Ray, who is making her comeback on television with TLC's latest show about jewellery 'Oh My Gold!' says that she is a culture detective on the show. 

"I feel passionately about the jewellery. My dad is a Bengali and I spent a lot of time in Kolkata. I used pick up a lot of stuffs from PC Chandra. 

"The show helped me indulge in my natural curiosity. I have travelled extensively in this show. Jewellery is embedded in our DNA," she added. 

The 'Water' actress did not give out any details about her upcoming projects but said that there are interesting projects lined up. 

"I have big announcements to make in a few days to come but it is not the right time to reveal all that," she said.