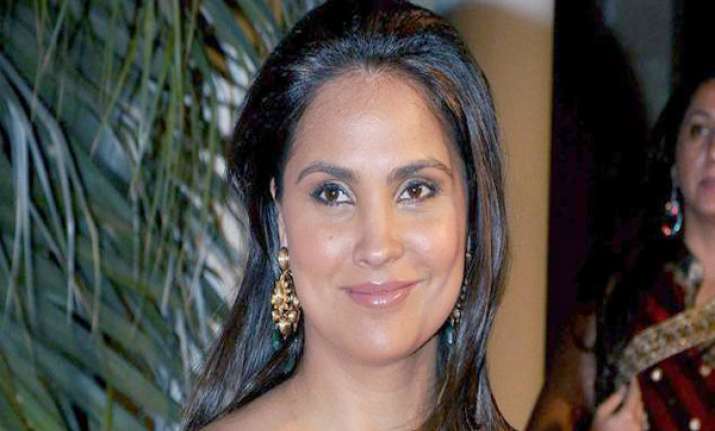 Mumbai, Nov 24:Actress Lara Dutta says she will be back in the studio after celebrating her daughter Saira's first birthday, which is on January 20 next year.
"Well I am back in January, Bejoy Nambiar's David is out, you will see me in a small little way there.
As soon as we are back from the Australian open and Saira's first birthday celebration, I am back in the studios to start shooting a film," the 34-year-old said here on Thursday at the launch of a new cooking oil from Fortune.
"I enjoy my work and I have always said that even motherhood or marriage is not going to slow me down. I enjoy my career, I have to reach places, I am thinking about new ventures. So it's all a part of the work and I love being back at work," she added.
Meanwhile, Lara is currently happy with her body and wants to spend more time with her daughter than in the gym.
"The health of my child and her needs are the most important things for me right now. So of course, while catering to her I don't want to be spending hours in the gym and losing out time with my daughter," Lara said.
"So it's basically managing what I eat which I have been careful about and getting X amount of exercise in.
I am happy with the way I look right now, I am not at my ideal weight. But by the time I start working at the beginning of next year, I am pretty sure I will," she added.
Lara was last seen in Farhan Akhtar's Don 2 as
Shah Rukh Khan
's moll.