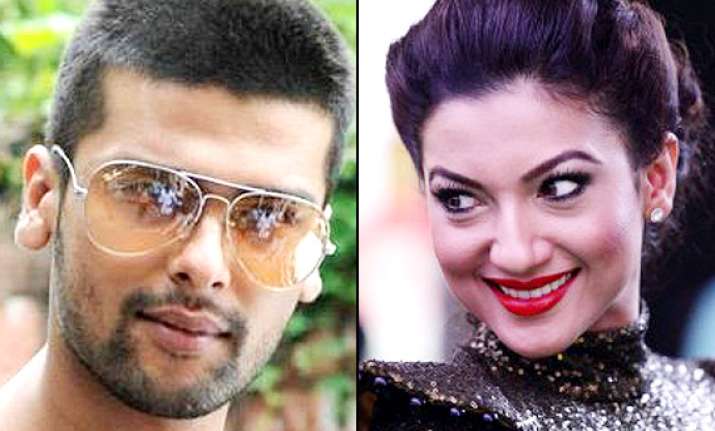 New Delhi: Gauhar Khan and Kushal Tandon seem to be really delved into their love-on-display these days. And the man in the relationship, Kushal Tandon never escapes any chance to show the depth of his love for Gauhar in public.
Recently, as the couple headed for a French getaway, Kushal reportedly got indulged in a spat with a few Frenchmen there.
According to the sources, the popular Bigg Boss 7 pair, Kushal-Gauhar made a visit to watch Moulin Rouge show and there only, Kushal had a furious rendezvous with two men who spoke rudely to Gauhar and made some nasty comments.
While we all are aware how "angry" does Kushal get when Gauhar's honour comes at stake (don't we all remember the infamous Kushal-Andy fight in Bigg Boss 7), this time too, the actor couldn't resist himself and gave them back.
'We had gone to watch the Moulin Rouge show and there were a few French people sitting at the next table. They were hooting at half-naked girls who were performing in the show. It was quite annoying and other people were getting disturbed, so Gauhar just told one of the guys to stay quiet. But instead of behaving himself, the man turned around and spoke rudely to her,' said Kushal.
While the buzz is that the couple was kicked out of the theatre after the tragic incident, the actor deems that they had thoroughly enjoyed the show and those untamed Frenchmen were shown the door instead.