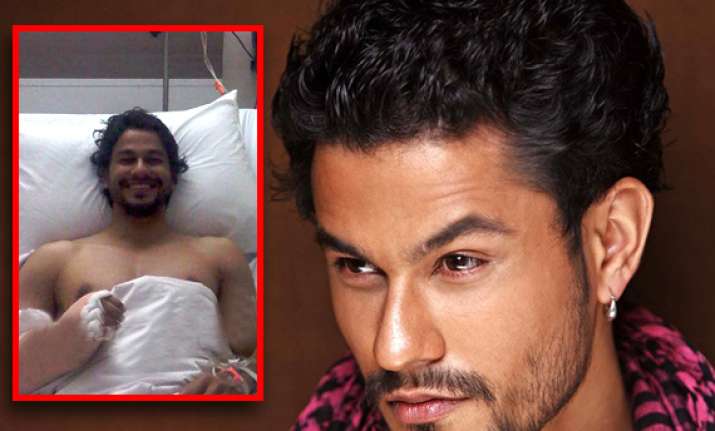 Mumbai, Oct 25: Kalyug actor Kunal Khemu has recently met a serious accident at his home.

He was at home with a few friends having a good time when his friend banged shut a glass door Kunal was sitting next to. The glass shattered and fragments of it severely injured Kunal's hand.

"Freak accident at home – cut my hand, had to have surgery to mend two fingers but should be fine soon," Kunal posted on the micro-blogging site, Twitter.

Kunal's dear friend cricketer Yuvraj Singh visited him in the hospital and expressed his concern over his friend's pathetic condition.

"My dear friend Kunal Kemm badly injured! But still smiling! Let's all wish him a speedy recovery! The actor had earlier himself informed that he had met with an accident at home." Yuvraj had also posted a photo of smiling Kunal in bed.

Currently Kunal is working on film 'Blood Money' with Amrita Puri, a thriller directed by Vishal Mahadkar and produced by Mahesh Bhatt.