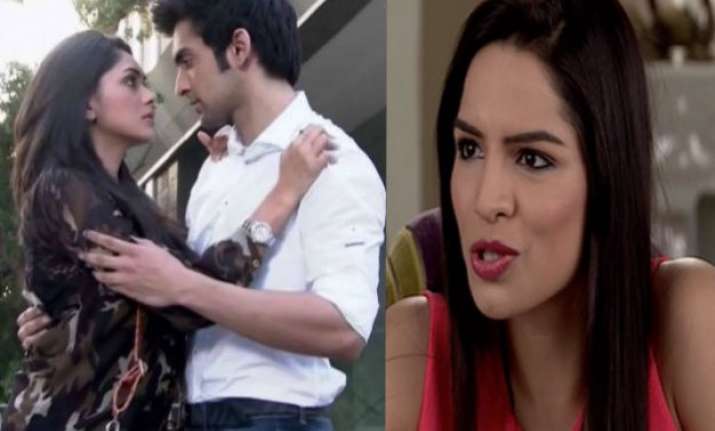 New Delhi: Purab and Bulbul are entering the nuptial bond in the serial 'Kumkum Bhagya'. After a series of pre-marriage ceremonies and naach-gaana, the mahurat for the D-day has finally arrived.
Groom Purab is excited to see his would be wife Bulbul in bridal avatar. But to his bad luck Bulbul's face is covered behind an elongated 'veil'.
Actually there is a twist behind the veil, its not Bulbul but Aaliya who is dressed up in the bride's attire.
"Yes finally I and Purab are marrying. I have displaced Bulbul somewhere," confessed Aaliya to SBS.
Well Aaliya may enjoy the twisted marriage ceremony for the moment. But her happiness may not last long because when the secret will get unveil to Pragya, Aaliya may get befitting reply from her.
But wait! Pragya is busy romancing Abhi! Wake up girl before your sister's love goes far for forever.
However, we don't think Abhi will let you go so soon. Seeing the wedding ceremonies of Purab and Bulbul, Abhi is remembering his own marriage.
Both Pragya and Abhi are so much lost into each other that they forget that its not Bulbul but Aaliya who is posing as a bride.
Well! It would be exciting to see how the 'veil' suspense will unveil in the upcoming episode. Till then keep visiting for more telly updates.