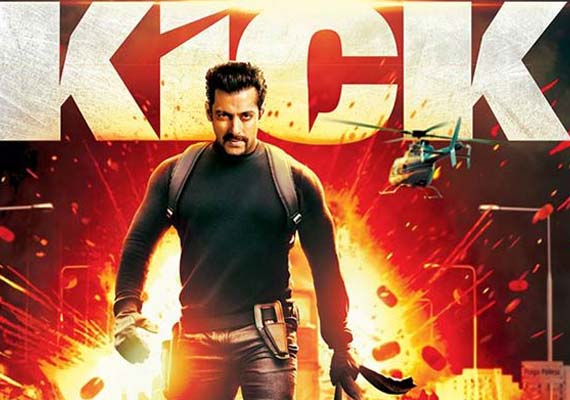 New Delhi: Through Kick, Salman Khan has made a place in his fan's hearts not only in India but in the neighborhood country Pakistan too along with other overseas nation but it seems, this isn't accepted by some anti-social elements.
A sudden grenade attack by two men at a cinema on the MA Jinnah road in Pak running Salman Khan's 'Kick' was witnessed on Thursday which left two injured.
"Two men on a motorcycle threw the hand grenade at the entrance of Capri cinema and fled from the scene. Two persons were injured," a leading daily quoted a senior police official Imran Shaukat as saying.
Being a 'Bhai' film, 'Kick' is doing roaring business and is pulling people in droves to 58 cinemas in Karachi.
Leaving behind
Aamir Khan
's 'Dhoom 3, Kick has become the biggest Bollywood grosser in Pakistan raking in Rs 20.8 million in a week.
Analyzing a heavy rush in theaters the attackers considered the right opportunity to bombard the place with hand grenade. However, such attacks are not new in Pakistan. Earlier too several militant attacks have been executed in other places in the nation.
Years back couple of cinemas running anti-Islam flick faced a violent attack as the assailants tried to set the cinemas ablaze at Jinnah Road.
Four innocent people were injured when a bomb went off in a coaster region in North Nazimabad area in another incident. However, Bollywood flicks are being welcomed and cherished in Pakistan but the cinema halls have never remained untouched with such dangerous attacks and no sign of control by the authorities have been witnessed there.