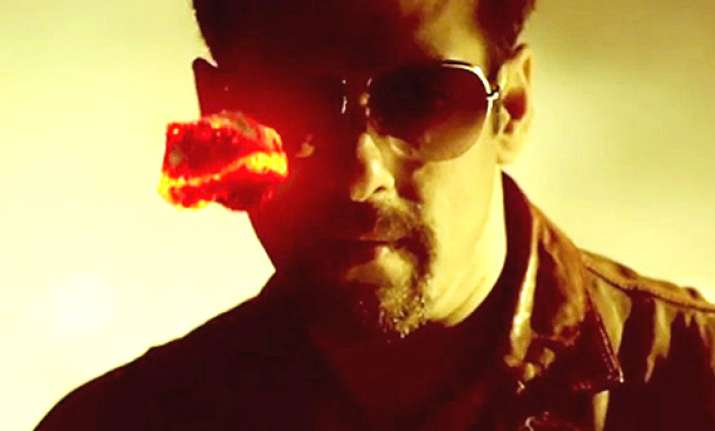 New Delhi: Salman Khan, the 'bhai' himself is grooving fantastically on #JummeKiRaat.
Sung by pop star Mika Singh, the song is out and it's magically foot tapping. 'Jumme Ki Raat' will once again prove the universally established truth that 'Salman is Salman'-no one can beat him.
Truly peppy and truly lively in its best sense, Jumme Ki Raat has the spur of eroding you and making you groove effortlessly.
Himesh Reshammiya's music is stupendously brilliant and Salman's grandeur has just to add in the music. 'Jumme Ki Raat' shows Salman Khan in his uber cool avatar still maintaining that rusticity and his fabulous macho charm.
You can't resist getting delved into the powerful storm that Salman creates when he comes on-screen. Yes, with #JummeKiRaat, Salman has been portrayed as if he is ready to rule the world and we have certainly no grudge with that!
Enchanted beats, flexible use of tones accompanied by Salman's highly intriguing signature steps, Kick's Jumme Ki Raat is here and we bet you'll go crazy over this.
For the ardent Salman's fans, Kick is just like a boon that had already steered away the wind and with 'Jumme Ki Raat,' a splendid destruction has happened.
While Jacqueline too graces the song, Jumme Ki Raat whole heartedly belongs to Salman Khan. A sure treat to the fans and to all Bollywood music lovers, Kick is blowing these days and Jumme Ki Raat will leave you in splits making you gaga over it.
Watch the super energetic #JummeKiRaat song from Salman Khan's 'Kick' here…     
Popular choreographer, Ahmed Khan too has created wonders by giving crisp dance moves to Khan and the video will definitely make you realize that some things in this world are meant to be done by 'the Salman Khan' himself.
A perfect concoction of fun, entertainment, dance, life and not-to-undermined the 'Salman touch,' 'Jumme Ki Raat' is yet another brilliant offering by Salman Khan.
Thumbs up and cheer!