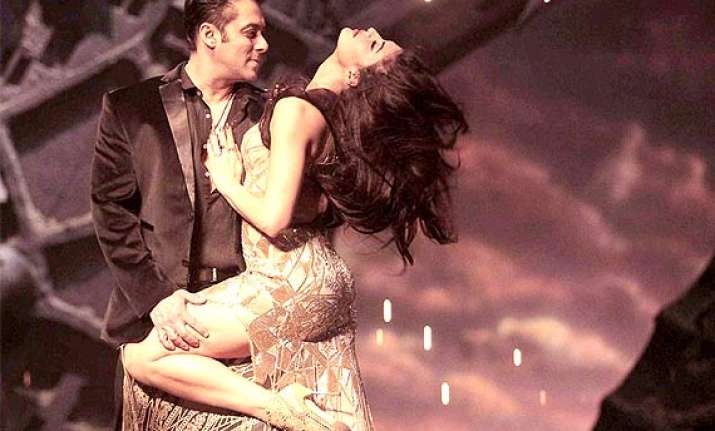 New Delhi: Kick is tremendously providing the 'desired kick' to all Salman Khan fans.
And why not, the film has got everything from romance, action, and emotions to comedy, and all this dominated by the grandeur of Salman Khan!
Apart from all the Salman Khan masala in it, Kick is also serving the audience with a mesmerizing chemistry of the actor and his current muse Jacqueline Fernandez.
We never imagined that Jacqueline would deliver such a captivating performance opposite 'the Salman Khan.' No need to mention that the actress is looking vivaciously pretty throughout the film, it's her intriguing camaraderie with 'Devi Lal Singh' aka Salman Khan in Kick that has actually collected more brownie points for the film.
Whether it is her brilliant-killer dance moves in 'Jumme Ki Raat' or her fabulous expressions in the film, Jacqueline takes away the cake as the most perfect on screen lead opposite Salman Khan.
Once you watch this film, we bet you'll forget Katrina and crave to see more of Salman-Jacqueline together. As the couple dances to the romantic 'Hangover,' you'll not resist but get delve into the enchanted fairy tale like mood created by this wonderful on screen pair.
Though magical it seems, both Salman and Jacqueline have successfully spilled marvels with their bond in #Kick that it triggers plethora of emotions with amalgamation of happiness, sorrow, romance, faith, passion, all bound in love.
For all those who have got their 'kick,' will stand by the fact it is not only Salman who kicks the 'kick,' but Jacqueline too has contributed well. And for all who haven't watched 'Kick' yet, we urge you to get your 'kick' as your earliest!