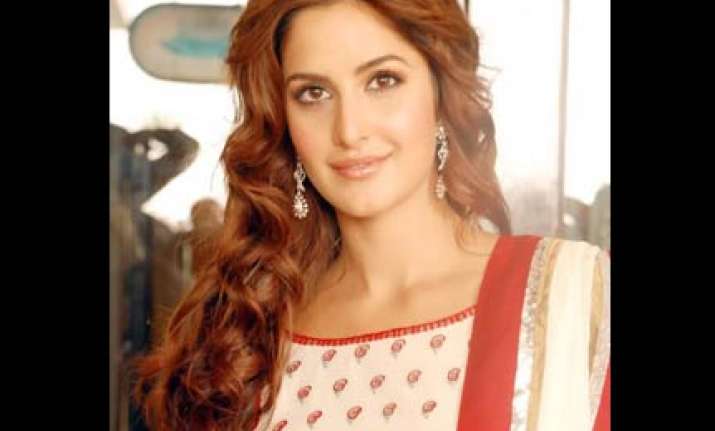 Bollywood star Katrina Kaif made a quick trip to Haridwar last week. The actress travelled with her personal entourage for a dip in the holy waters of the Ganges. Her visit was kept under wraps, as she didn't want any security hassles, says a media report. Katrina chose to visit the banks of the river late evening to avoid attracting any attention.
The report quoting a source says,  "Kat was planning to visit Haridwar for a long time. But she couldn't take time off from shooting.  Since she was shooting for Yash Raj Films' Mere Brother Ki Dulhan in North India, she decided it would be the best time to visit the holy place."
Apart from the dip she also stood in queue for darshan at a temple on the banks of the river. "Since it was late evening, the place wasn't that crowded. Also, making an unannounced trip paid off as people didn't even know Katrina was in the city. She was dressed in a simple salwar kameez with a dupatta covering her head. It was a quick affair and she rejoined her crew as soon she finished her darshan."  
The source adds that Kat plans to visit other places of worship during schedules of her forthcoming shoots.
"She's a spiritual person and keeps that side of her private. The local pujari suggested she come back to Haridwar in the near future and also participate in a maha aarti to which she readily agreed."In the past, Katrina has visited other places of worship like Shirdi, the Golden Temple and the Ajmer Sharif dargah.