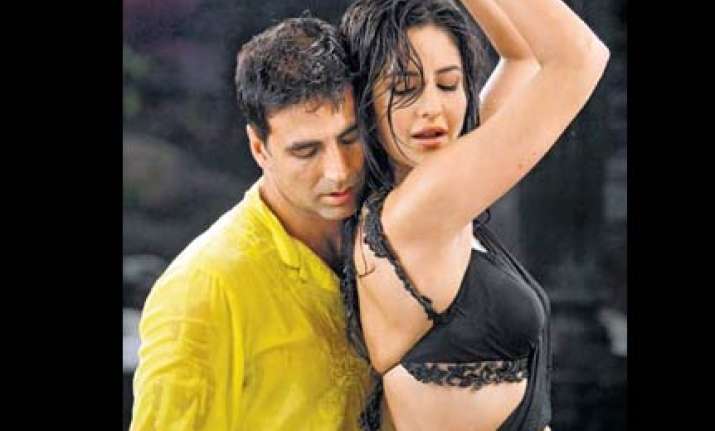 Bollywood star Katrina Kaif has for the first time done a rain song in a Bollywood film  De Dana Dan opposite her favourite co-star Akshay Kumar.
Katrina says, "I am really excited because this is the first time I am doing a rain song which is synonymous to Bollywood movies and that too with Akshay! But I am not too sure if the song will remain in the movie though. I do hope they keep it!
Other recent swingers in the downpour are:
Kareena Kapoor with Aamir Khan in 3 Idiots,  Kajol with Aamir in Fanaa, and Bipasha Basu in Barsaat.