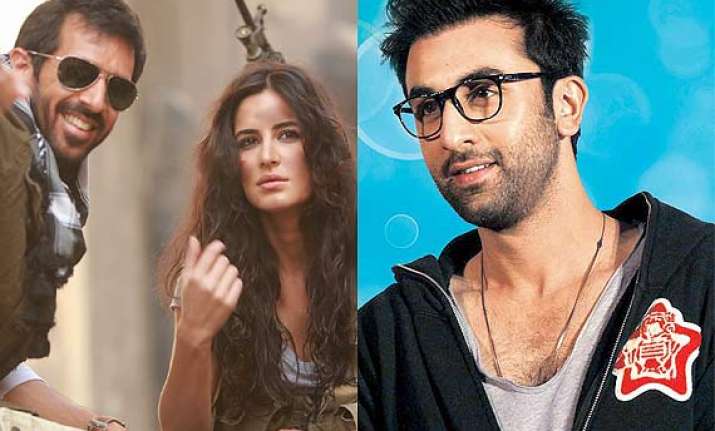 Even if her personal life is in the news all the time, Katrina Kaif  always shows the true spirit of professionalism.
Katrina at present is shooting for Kabir Khan film 'Phantom' opposite
Saif Ali Khan
.
In an interview with a leading daliy, Kabir Khan said , "Katrina is a family friend and very close to me. She and I discuss everything under the sun, professional and personal. But she is too much of a professional to let her personal problems affect her work. Whatever discussions happened, took place after the work for the day was over. "
The director also talk about Katrina's relationship with Kareena. "Kareena came twice, during the Beirut and the Punjab schedules. She and Katrina were very comfortable in each other's company. The 'two actresses can never be friends' perception is nothing but a myth", says Kabir.
Kareena's 'sister-in-law' comment on the chat show made the rumours stronger that Ranbir and Katrina are seeing each other.
Rumour mills were abuzz that Katrina and Salman will be seen together in Kabir Khan's next but the director declined any such news.
As per Kabir the role does not suit Katrina. In past Katrina and Salman have worked together in Kabir's 'Ek Tha Tiger' which turned out to be a huge hit.
As per the sources it was Salman who did not want to work with Katrina but Kabir dismissed the statement. "No, that is not the reason. He was not dating Katrina when they did 'Ek Tha Tiger'. I think I've answered your question."
Well, whatever the reason be, Kabir statements have cleared many doubts. Ain't it?