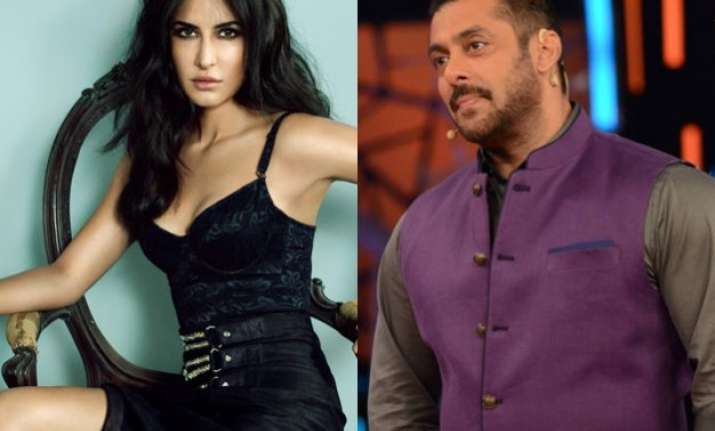 New Delhi: Seems it is going to be a really long time before Bollywood gets over the split of Katrina Kaif and Ranbir Kapoor. A seven-year-long relationship reached its doom a few weeks ago following a series of fights and misunderstandings. The final nail in the coffin was Ranbir's exit from their penthouse apartment in Mumbai.
While the entire industry is waiting for any of them to break their silence on the breakup, Ranbir and Katrina haven't. It is hard for Katrina, given she is busy promoting her upcoming movie 'Fitoor', so escaping the media is impossible for her.
In fact, her ex-beau superstar Salman Khan had suggested the diva to talk about her break up when she came on his show Bigg Boss 9. He thought, this would help her get over Ranbir.
But, Katrina chose a different path and did not take Salman's advice. This is what she said at a recent media interaction, "Many times over many phases your personal life gets a lot of attention and I have always maintained I would like to speak about my professional life and every one of my audience knows me well enough and respect my decision not to speak about my personal life and highlight the aspects of my career."
So, basically she said nothing. Nothing at all!  She kept saying the same thing in different words.
We guess it is high time the couple should speak about their split especially when it is all gossipmongers are obsessed with.