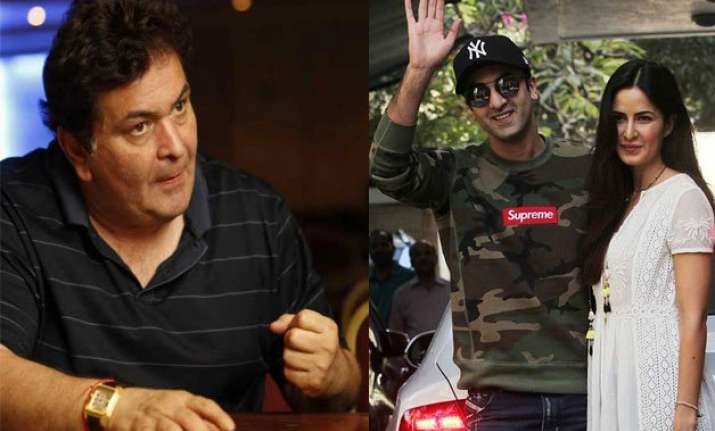 New Delhi: Ever since Ranbir Kapoor and Katrina Kaif had called it quits a lot has been said and written about their love life and break-up.
Although, Ranbir has been avoiding giving any statement over the issue, Katrina is being bombarded with questions regarding her split.
But amidst all this, everyone was wondering why Ranbir's father, Rishi Kapoor, who is quite active on Twitter hasn't tweeted anything on this much-talked-about break-up.
In fact, the veteran actor even dodged the questions by the media as well.
While tongues started wagging about Rishi Kapoor's reaction over Ranbir-Katrina's split, there was a buzz that the verteran actor is tight-lipped because Ranbir has advised Rishi not to talk about Katrina and his break-up.
As the reports are going rife about Ranbir's advice to his father, Rishi Kapoor himself decided to clear the air and finally reacted to this on-going buzz.
Rishi is actually annoyed over these reports and has slammed a leading daily for publishing such rumours.
The veteran actor took it to Twitter and lashed out at the daily saying "What utter nonsense they have written. Thought it to be a decent publication but this too is irresponsible. Shameful!"
Well, Rishi Kapoor has cleared the he is not the one to follow any guidelines, we wonder if he'll soon open up on Katrina-Ranbir's break-up as well.