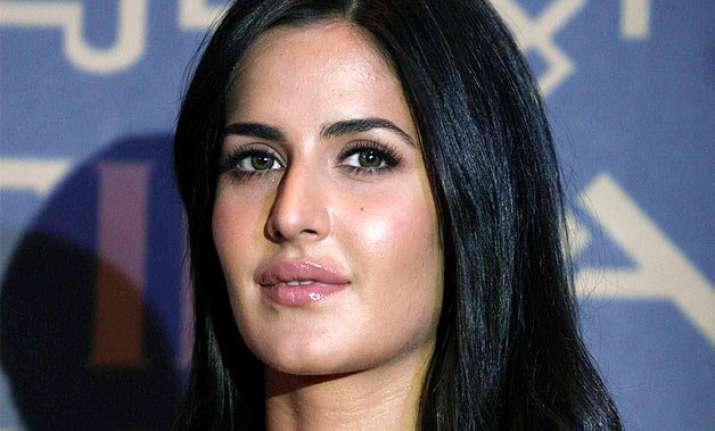 New Delhi: Katrina Kaif has definitely come a long way from her initial days in the industry. While the actress is one of the leading divas of Bollywood, we have to admit that the lady has presented an amazing picture of her efforts and dedication in this creative field of cinema.
In her latest interview to a leading daily, Katrina can be seen revealing a few facts from her personal life. The 'Bang Bang' star has opened up on how her shy and private persona is mistaken as arrogance, her family and a few intricate details about her Bollywood journey so far.
Many would get surprised after knowing that Katrina Kaif has got a 'mandir' (temple) in her home. The lady belongs to a Muslim father and a Christian mother, therefore practices all faiths. "We have a mandir at our home. And while I don't do puja, I do light a jyot sometimes," told Katrina.
The actress who is considered to be one of the ex flames of superstar Salman Khan also elaborated about her chemistry with various filmmakers she has worked with. Katrina considers her 'Ek The tiger' director Kabir Khan very close and also describes Zoya Akhtar and her 'Fitoor' director Abhishek Kapoor as quite supportive.
The lady further revealed that her culinary skills are "terrible" and that she likes to be a private person. The actress mentioned that she often balances everything and makes sure that she doesn't take in more than she can manage.
As she got a bit candid, the lady who is allegedly dating Ranbir Kapoor these days also expressed her tryst with doing characters that can define her more as a woman. "Now I also want to elaborate on other aspects of my persona in my films. To do characters that can show a different aspect of your personality, maybe the more serious, confused, layered, complex and anxious side of you, something every woman can connect with, Katrina stated.
Well, we say quite a fresh stance of Katrina's personality this is!