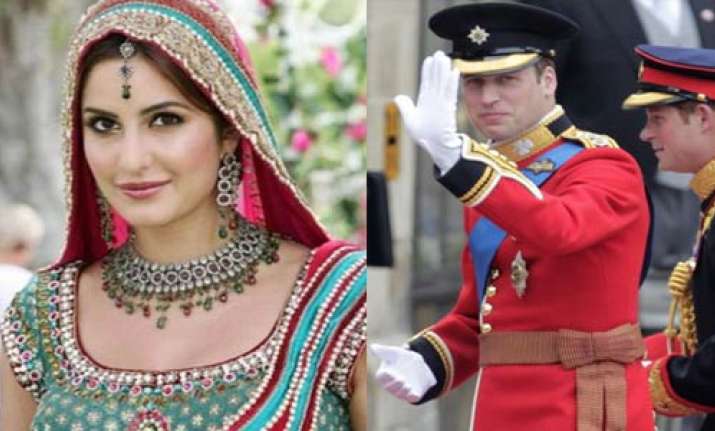 A survey conducted among Indians on a matrimonal website shows  Indians chose the British-born Katrina Kaif to be the ideal match for Prince William, says a media report.

Prince William may be tying the knot with Kate Middleton  but Bollywood celebrity Katrina Kaif has been voted as the best Indian celebrity match for the British bridegroom in a poll here.

 Shaadi.com, the world's largest matrimonial service, conducted a poll amongst its members on which Indian celebrity would make a good pair with Prince William Out of the 8,000 surveyed, 75.3 per cent respondents believed that Katrina would be the best Indian celebrity match for Prince William, followed by Priyanka Chopra with 16.7 per cent and Sonakshi Sinha with 8 per cent.

"With the hype of royal wedding around the globe, Shaadi.com conducted the survey to reflect the enthused spirit about the wedding in India," Gourav Rakshit, Business Head, Shaadi.com said.