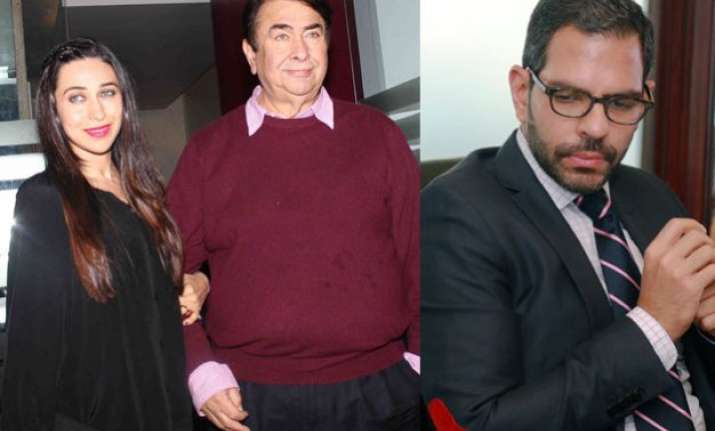 New Delhi: Actor Randhir Kapoor has come out in support of his daughter Karisma Kapoor who is going through a messy divorce. He rubbished allegations made on Karisma by her husband Sunjay Kapur's lawyers which stated that she cheated on him.
The news hit tabloids this morning that Karisma has been trying to extract money from Sunjay Kapur who runs the leading auto components firm Sona Koyo Steering Systems.
To this, an enraged Randhir told a leading daily, "Everyone knows our ­credentials. We are Kapoors. We don't need to run after anyone's money. We have been blessed with not only money, but our talent can support us for the rest of our lives."
The yesteryear actor also added that he was against Karisma's decision to marry Sunjay. "Sunjay is a third class man. I never wanted Karisma marrying him. He has debauchery in his ­system and never cared for his wife. He has been giving bull*** to her, and living with another woman. The entire Delhi knows how he is. I would not like to say anything more than this," he added.
The fresh divorce petition filed in Mumbai's Bandra Court by Sunjay Kapur's lawyers says Karisma Kapoor "failed as a wife, a daughter-in-law and a ­mother." It also said that she had an extra marital affair, suggest media reports.
"The allegations against Karisma are all false. We shall soon give a reply, but the onus is on Sunjay to prove these allegations in the court," said Karisma's lawyer Kranti Sathe.