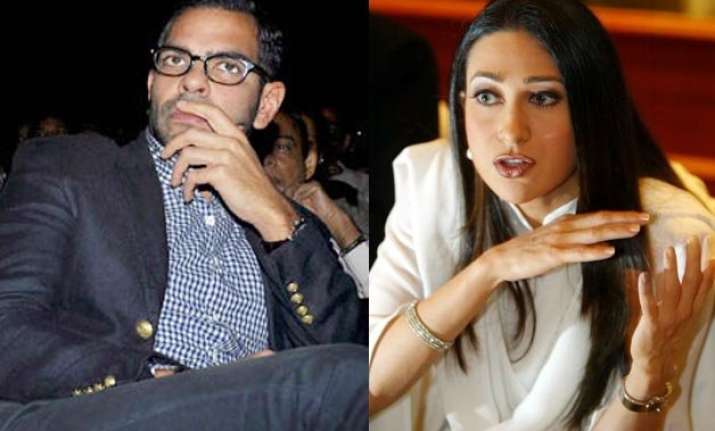 New Delhi: Bollywood actress Karisma Kapoor has been going through a really tough phase in her personal life because of the ongoing divorce proceedings.
Karisma and her hubby Sunjay Kapur were to end their 10 years of marriage in 2014 but the couple couldn't reach consensus due to the alimony issue.
Now, again their divorce has become the talk of the town after Sunjay filed a fresh petition for the divorce and the blame game that started afterwards.
According to the media reports, Sunjay has filed a fresh divorce petition against Karisma and this time Sunjay has made a rather serious and shocking revelations about the diva and their marriage.
Reportedly, the petition filed by Sunjay claims that Karisma had married him because of his money and that the actress has failed terribly as wife, daughter-in-law and also as a mother.
"Actor Karisma Kapoor married Sunjay Kapur for his money and 'in a calculated and clinical manner', sponged off his family to pursue a lavish lifestyle. The respondent [Karisma] has failed not only as a wife and daughter-in-law, but also as a mother," claimed the petition.
Sunjay has also claimed that Karisma used the young kids as "pawns" and didn't let the Kapur family meet them frequently in her bid to claim more money. She even "cruelly deprived" Sunjay's ailing father access to Samaira and Kiaan, and he passed away after pining for them for six months.
Infact, the petition also suggests that Karisma married Sunjay on the rebound in 2003 after her break-up with Abhishek Bachchan, and portrayed her as the culprit in the troubled 11-year-long marriage with Sunjay.
We wonder how Lolo and the Kapoor family will react to Sunjay's allegations.