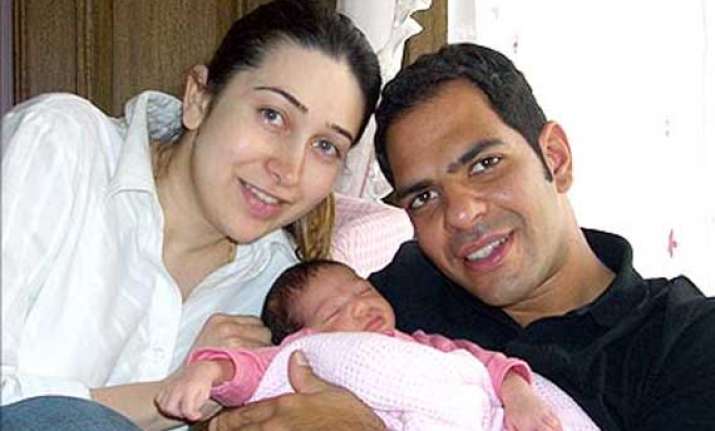 New Delhi: The situation between Bollywood actress Karisma Kapoor and her Delhi-based businessman husband Sunjay Kapoor is getting worse. Years after Karisma moved out of her husband's Delhi house in 2010, Sunjay has now filed a petition in the family court in Mumbai seeking custody of their two kids- Samaira, aged 9, and Kiaan, aged 4.
Sunjay's lawyers Jalaja Nambiar, Narayan Suvarna and Radhika Mehta on Monday filed a petition and a copy of it was sent to Karisma too. The reason for filing a petition as reported is Karisma disallowing her husband to meet his kids.
Also, Karisma is suspecting over Sunjay's closeness with an hotelier Vikram Chatwal's ex-wife, Priya.
Karisma was married to Sunjay on September 29, 2003. Their first child Samaira was born on March 11, 2005 and son Kiaan on March 12, 2010.
It is know that soon after Kiaan was born, Karisma left Sunjay's home and came back in Mumbai to stay with her parents.
And since, there are no hopes of the two reuniting, looks the divorce is the ultimate outcome.