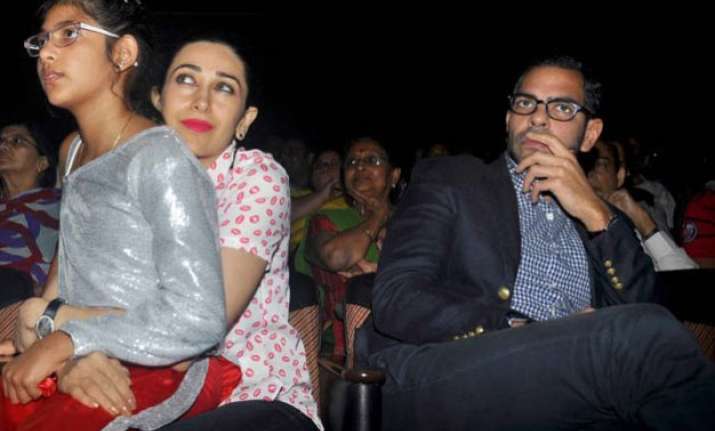 New Delhi: The divorce of Karisma Kapoor with husband Sunjay Kapur is getting messier day by day. Last week, the Delhi based businessman had filed fresh charges for divorce and in it mentioned that the film actress married him only because of his money.
Following his charges, papa Randhir Kapoor came to the rescue of his daughter and went on record saying that the Kapoors don't need anyone's money. He also called Sunjay a third class man and revealed that he did not approve of Karisma's wedding with him in the first place.
Priya Hingorani, Sunjay's lawyer said she and her client will stay away from a war of words. While talking to a leading daily, she said, "We had to file a fresh divorce petition after the couple could not arrive at grounds for divorce via mutual consent despite a protracted process. In the new application, we have also demanded the custody of the children, Samaira and Kiaan. Karisma's lawyers have sought time to file their reply. They have been granted time till February 2".
"Karisma has used the children to demand money from my client. She is deliberately not allowing them to meet Sunjay. In the last hearing that happened on January 15, she wanted to bring them to court, but Sunjay was against it as it would have scarred their young minds and affected their psyche. She has been poisoning the children's minds against their father by telling them false stories. There have been instances when Samaira has said that she doesn't want to meet her father at all," she added.
On February 2nd, Karisma's lawyer Kranti Sathe will file a reply to this petition at the Bandra family court.