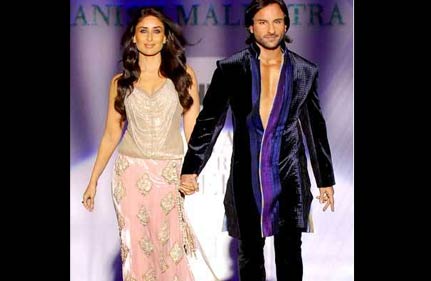 Bollywood star Kareena Kapoor's fans may not like the sound of this but after a decade of being in the industry, the actress is looking to cut down work, reports Times of India.  
Kareena, who has four releases this year and more in 2011, confirmed that she has consciously started choosing only those films that have excited her enough to take the plunge.  
"I have been doing back-to-back films. I will continue to experiment as an actor but, yes, I will look to do only quality films that excite me. The number of films that I do is expected to go down," Kareena told Bombay Times from Latvia where she is shooting with her
Saif Ali Khan
for Agent Vinod.  
The actress wants to concentrate on her global business ventures next year. "I need to focus on the business plans that I have which includes launching my international fashion line in a big way. Again, I love to travel and that will keep on happening. With Saif I have learned that one needs to cut off from work and enjoy the pleasures of life to unwind oneself and come back to work with renewed passion and vigour. That will be my mantra for the coming years," she said.