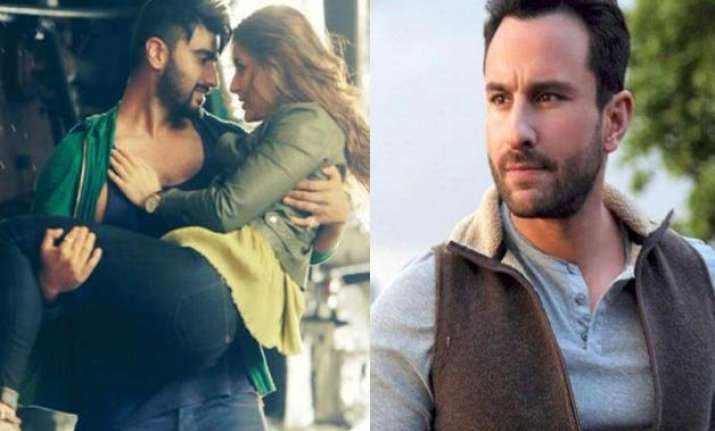 New Delhi: Bollywood actress Kareena Kapoor is making to the news these days. The actress will soon be hitting the silver screen with her forthcoming movie 'Ki and Ka'.
However, apart from the unique concept of the movie where the man becomes a house-husband, what else is grabbing the eye-balls is Kareena's hot kiss scenes.
Yes! The actress will be seen kissing Arjun Kapoor.
While kissing scenes are quite normal in movies these days, Kareena's kissing scenes have raised a lot of eyebrows as she has apparently ditched her husband Saif Ali Khan.
Shocked?
Well, Kareena had married Saif in 2012 and ever since then the couple had agreed on a no-kissing policy which meant the neither Kareena nor Saif will kiss anyone onscreen.
Apparently Kareena hasn't done any kissing scene after 2009.
However, this time Kareena has been seen kissing Arjun Kapoor quite passionately in their movie 'Ki and Ka' which is helmed by R. Balki.
The chemistry between Arjun and Kareena is already creating a sensation. In fact, Saif's begum even ended up calling Arjun a good kisser.
'Ki and Ka' is about the unconventional wedding arrangement between Kareena's Ki and Arjun's Ka, when the husband decides to stay at home and the wife goes to work.
The movie, also features Amitabh Bahchan and Jaya Bachchan in a cameo and will hit the theatres on April 1.