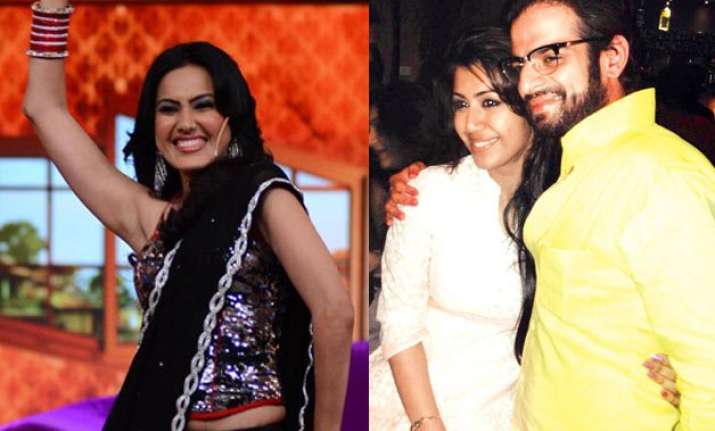 New Delhi: With the season of break-ups going on B-town, it looks like the television industry too is getting affected by the break-up bug.
Earlier this year we saw, Ranbir Kapoor-Katrina Kaif, Anushka Sharma Virat Kohli, Farhan Akhtar- Adhuna Bhabani and Om Puri-Nandita parting ways.
And now we hear another couple is heading towards splitsville within a year of their marriage.
We are talking about Karan Patel and Ankita Bhargava who got married in May 2015.
As per the recent buzz, Karan and Ankita are having problems in their wedding and might soon part their ways.
While the reports have come as shock to everyone, Karan's ex-girlfriend Kamya Punjabi gave a rather UNEXPECTED response to the buzz of Karan Patel's divorce.
"Neither Ankita is my best friend nor Karan is my boyfriend. So what happens between them stays between them. Whether their marital life has hit a rough patch or is going smooth is something I am unaware, unaffected and least bothered about! Usually, people know what they want in life, but I very well know what all I do not want in life, and Karan Patel tops that list! I do not want Karan Patel back in my life anytime! The guy who walks out of someone's life suddenly and is seen to be with another woman in just two days is someone who does not deserve to be taken back! Rather no woman would take a similar man back in her life," Kamya reportedly told an entertainment portal.
On the other hand, Ankit Bhargava too has released an open letter rubbishing the reports of rift in her marriage with Karan Patel, saying "So bashers, haters, media and the rest, STOP the age old method of speculations, rumours, wishing ill for u! Humara Aap Ab Kuch Nahi Ukhaad sakte. So now we will not be entertaining anymore of this bull shit."
Reportedly, Karan parted ways with Kamya because his parents didn't agree of their relationship as Kamya was a divorcee and a single mother. However, soon after breaking up with Kamya, the actor announced his marriage with actress Ankita Bhargava.
Karan Patel is currently seen playing the role of Raman Bhalla on the popular serial 'Yeh Hai Mohabbatein' on Star Plus.