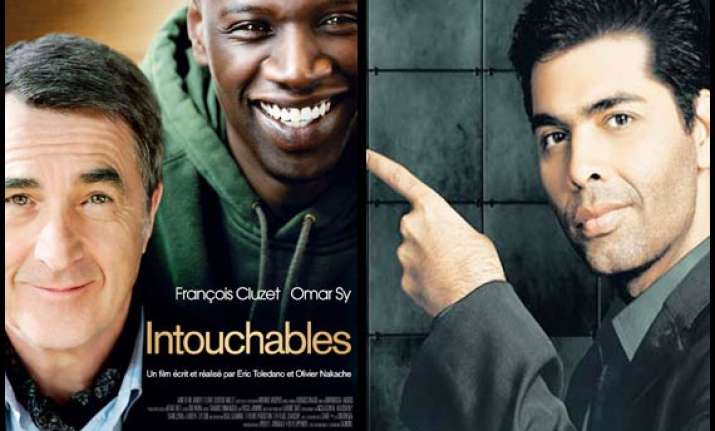 Mumbai: After "The Lunchbox", filmmakers Karan Johar and Guneet Monga have teamed up for the Indian remake of French comedy "The Intouchables".
When contacted, Karan's spokesperson confirmed the news to IANS. "It's true," she said.
According to variety.com, Gaumont Film Company has moved forward to give a green signal to the international makeovers of the 2011 movie.
Yohann Comte, deputy head of sales at Gaumont, said: "From 'Gangs of Wasseypur' to 'The Lunchbox', I've always believed that Guneet's company was by far the most creative and trustworthy producer when it comes to delivering crowd-pleasing Indian films with a strong identity that can play well at festivals and beyond."