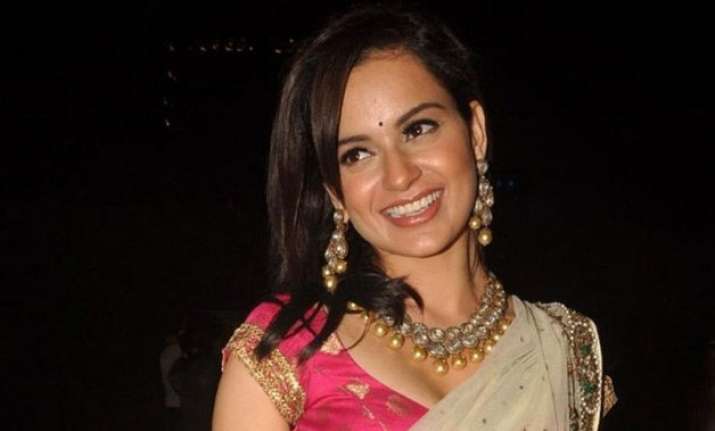 New Delhi: Bollywood has always come in scrutiny for being unfair to actresses. Whether it is the pay check signed for the beauties or the lack of women centric movies, the tinsel town has been hard on actresses.
One actress however has risen above fighting all this clichés. She has been known for her feminist movie, be it 'Queen' or 'Tanu Weds Manu Returns.'
Actress Kangana Ranaut, who is reportedly Bollywood's highest paid actress as of now, says it's "justified" if she demands high pay.
Rumours that post "Queen" and "Tanu Weds Manu Returns", Kangana has signed a film for Rs.11 crore, have been doing the rounds.
At an event here on Tuesday, where Kangana and her "Katti Batti" co-star Imran Khan were present at a radio station, she was asked about being tagged as the 'highest paid actress'.
To that, Kangana said, "I think the kind of roles or films I do it literally takes a year... so, I think it is justified."
Directed by Nikhil Advani, "Katti Batti" is a romantic comedy and is set to release September 18.
With inputs from IANS