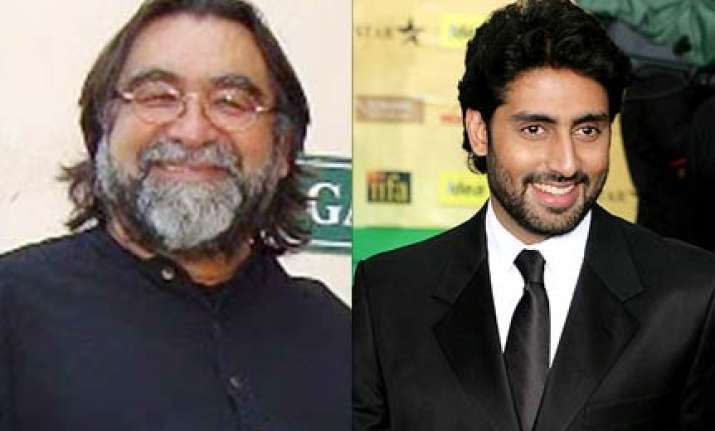 Ad man Prahlad Kakkar says he would like to apologize to Abhishek Bachchan for his 17-flop remark, reports Mumbai Mirror.
 
Three days ago, Prahlad Kakkar's statement against Abhishek Bachchan at MAMI was the talk of the town. Kakkar, when attacking Bollywood's nepotism, cited Abhishek Bachchan, saying, "Abhishek Bachchan has 17 flops in a row and is still going strong. He is unique and should be in the Guinness Book of Records."
By evening on the same day, Abhishek had already retaliated to this bitterly via his tweet: "I love Prahlad Kakkar; he should be a stand-up comic not an ad-filmmaker. Maybe then someone will take him seriously! This coming from a man who makes commercials with his own son. Hmmm. Oh ya, Prahlad, I'm already in the Guinness book of world records and a very proud son. I hope you give your sons an opportunity to say the same someday."
Kakkar's outburst must have come as a big shock to the Bachchans since Kakkar has always had friendly relations with them, especially Aishwarya, with whom he shot many commercials in her early days.
Now, it turns out that Kakkar is in repentant mode, claiming that his comment was merely raillery and nothing vicious. Speaking to Mumbai Mirror last evening,  the ad man said, "I am going to apologise to Abhishek."
When we asked why, Kakkar nonchalantly said , "It was meant to be a joke. Abhishek is a very dear friend."