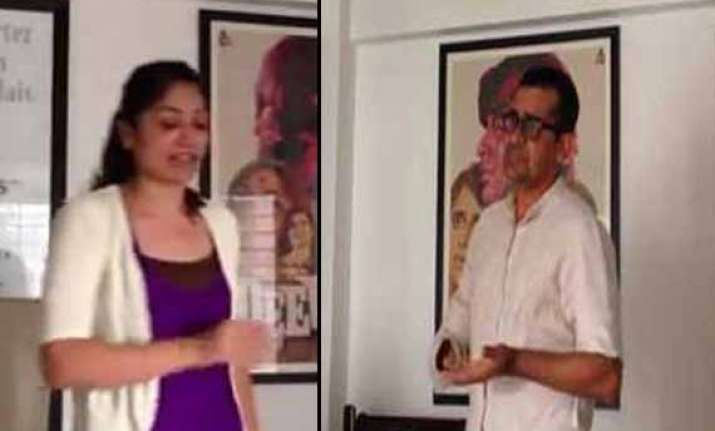 New Delhi: Another Bollywood controversy has raged up with the serious allegation of sexual assault made by 'One By Two' actress Geetika Tyagi over 'Jolly LLB' director, Subhash Kapoor.
Geetika has come up with a video showing all the drama happened between her and the director. She is even shown slapping the director while Subhash's wife can be seen weeping against the actress.
The entire controversy has once again directed the issue of whole casting couch and what is thoroughly discussed time and again as director's seeking sexual pleasure from their actresses. While in the video, it is evidently visible that Subhash Kapoor is guilty of his shameful sin, the whole statements generated by the actress on Twitter and through various other ways seems no more than an exaggeration of the drama.
With brawling and screaming on whatever happened, Geetika is fuming and is unable to resist her anger. " I cannot trust a single man. I cannot face my father, brother-in-law or any man who asks me out for coffee without feeling Fu#%$* jittery," she said as she expressed her anger.
The director is still adamant that he will comment on this whole issue after consulting a lawyer.