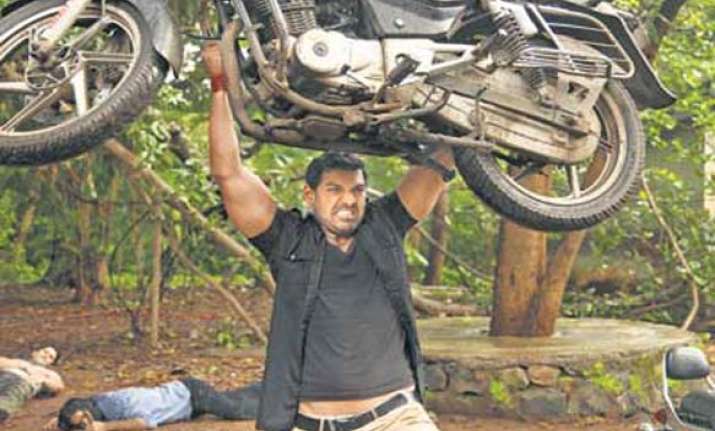 John Lifts A 150 Kg Bike Bollywood hunk John Abraham has taken his well-known obsession for motorbikes a step further. He has now taken it 'over his head' literally, says a media report. 

While shooting recently for director Nishikant Kamat's Force, the actor had to film a scene that needed him to lift a bike and then fling it. As he has beefed up for the film, John insisted on doing the stunt himself.Says producer Vipul Shah, "I was not on the sets the day John was shooting for the scene.

When Nishikant called me to say he was planning to do it without a harness, I told him not to allow him to do the same as he could hurt his back or knee. But he was confident and insisted on performing it."

The bike weighed 150 kgs, and the actor did not want to resort to cables to do the scene. It took him some takes and a lot of effort to perform the heavy stunt, but in the end he pulled it off brilliantly.

Adds action director Allan Amin, "John is a physical guy so the action was all high octane. We did use cables for certain sequences, but when it needed to be raw like the bike scene, he did it himself."