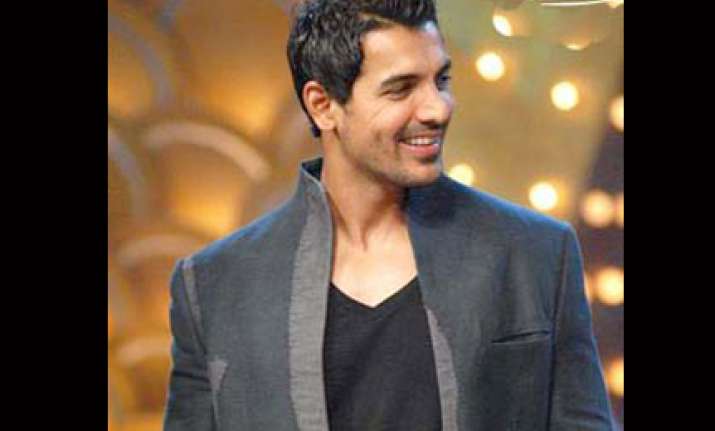 Director Anthony D'Souza, whose Blue released last Friday, is now planning another another action thriller. This one is said to be a three-hero project and it is believed that John Abraham and Sonal Chauhan are already on board for the project, reports Mid Day.
The director will start the film shortly and it is tentatively titled Aerial. According to a source, John and Anthony have known each other for years and have been talking about working together. It is believed that John was instrumental in getting Anthony  to the producers for Blue.
Blue is an underwater adventure film, but Anthony's new film will be an airborne drama. Anthony is trying make a trilogy of sorts.
 The director confirms, "My next film is again a three-hero project.  It will be an action thriller and will be produced by Shree Ashtavinayak Cine Vision (the producers of Blue). John is part of that film and we have also locked in Sonal Chauhan opposite him. That's all I can reveal at this point."
The official screenplay writer Mayur Puri has chosen to not take credit for the screenplay of Blue.
Sources insist there were constant changes in screenplay and dialogues. "Mayur wrote sixteen drafts of the screenplay and dialogues.  Scenes like the one where Akshay tells a cop in South Africa to put on his seat belt and then takes a swig of alcohol, and Risque dialogues like 'I want to ride you,' were added.  Mayur Puri gave up in disgust," says the source.
However Tony says Mayur Puri opted not to take credit for screenplay because he wrote in Hindi. "All the English dialogues were mine. The story idea was also mine. And the two scenes you mention with Akshay were added by me. I don't blame anyone for the shortcomings in Blue. I can only promise you I'll make sure these mistakes don't happen again."