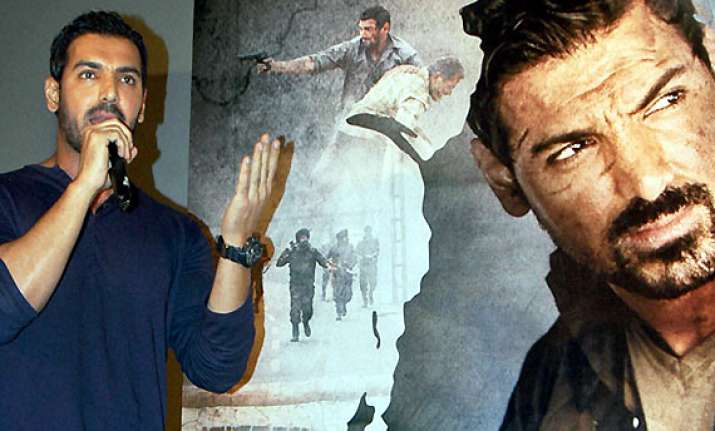 Mumbai: Bollywood actor-producer John Abraham Wednesday urged "all of Chennai" to support the release of his film "Madras Cafe", which Tamil activists have denounced as "anti-Tamil".
"I would like to urge all of Chennai to support 'Madras Cafe' as a film and release it as it is a credible film made with a lot of heart and it gives audiences something novel to be entertained about," John said in a statement.
The movie, directed by Shoojit Sircar and produced by John, is said to be on the Sri Lankan civil war that ended in 2009.
The "Madras Cafe" team had to face the ire of Tamil activist groups such as Naam Tamizhar and MDMK, who sought a ban on the film contending that it portrays LTTE cadres as terrorists.
John has said he won't give in to "bullying tactics".