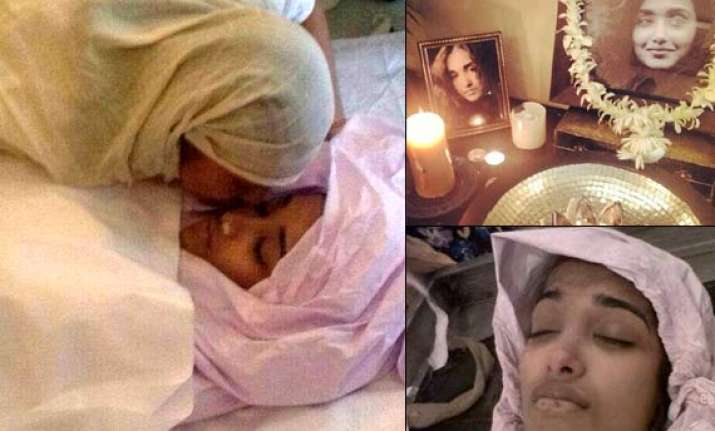 Mumbai: Nishabd actress Jiah Khan was quite depressed during her last days so much so that she wrote a six page suicide note, revealing everything about her life, relationship with her family and her boyfriend Sooraj Pancholi.
Mother Rabiya Khan found  a six-page handwritten note in their house, in which Jiah revealed about her strained love relationship with Suraj Pancholi, the son of actor Aditya Pancholi.
Her family handed over the note to police along with her mother's statement.  The body of the actress was found hanging at her residence in Juhu, where she lived with her mother and sister.       
Her mother wrote:  "To all concerned,

"Some sections of the media and some film industry people are speculating that my daughter Jiah committed suicide because of depression related to her career. However the truth is that it happened only because of the trauma and the abuse she suffered at the hands of Suraj Pancholi and his father Aditya Pancholi.

"This I know from what Jiah shared with her sisters and me and also from this letter written by Jiah herself that I am attaching here with which was found three days later by my younger daughter in a wallet box belonging to Jiah when she was searching for some poems written by Jiah to be read out at her prayer meeting.

"I have decided to make this letter public so that everyone may know the truth behind my daughter's tragedy.

"Below given is a transcript of Jiah's handwritten letter:.. I am also attaching the photocopies of the actual handwritten pages of her letter

 Yours truly

 Rabiya khan