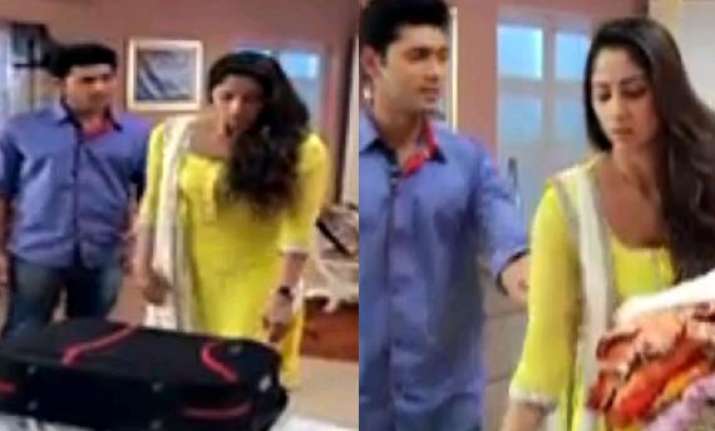 Mumbai: In yesterday's episode of "Kehta Hai Dil Jee Le Zara", Neena told her daughter-in-law Saachi to leave her son Dhruv and go away from his life forever.
Here, Saachi is packing her bags and is set to leave Dhruv's home.
Neena asked Saachi to get out of Dhruv's life because her husband Yash has ordered her to do so. Saachi is pregnant but her sister-in-law Suparna has changed her reports.
According to the manipulated report Saachi can never get pregnant. "Jee Le Zara" air on Sony TV Mon-Thur. At 9.30 pm.