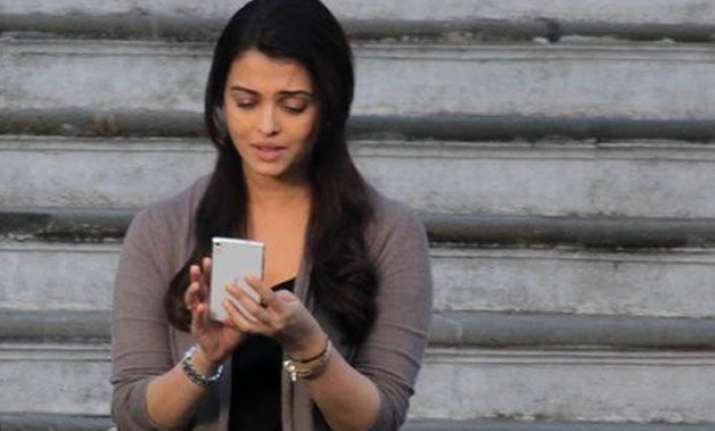 New Delhi: Director Sanjay Gupta's ambitious project 'Jazbaa' will hit theatres tomorrow. The movie is also being called actress Aishwarya Rai Bachchan's comeback movie. The Bachchan Bahu, although, has repeatedly said that she was not gone anywhere to have a comeback.
The thriller 'Jazbaa' also stars actor Irrfan Khan, but undoubtedly all eyes will be set on Ash. When the trailer released a few months ago, it showed Aishwarya on a run to save her daughter from terrorists.
Aishwarya, the beauty queen whose exquisiteness has helped her to win hearts across the globe, has shed the glamorous avatar for this movie. Acting as a lawyer, Aishwarya is sans the appeal she brought in all her movies.
Somewhere, we are happy she took the step. Before you head to cinemas to watch the movie, we thought it would only be fair to tell you why Aishwarya is breaking the thumb rules for good.
Actress who is the protagonist:
In any other clichéd Bollywood movie, what Ash goes through in the movie would have been the turmoil of a lead actor's role. A father, brother or son who saves his family from the goons, is a common sight. For a change, it would be nice to see a female actress put on the same shoes.
Fair to Single mother:
Bollywood has always been unfair to single mothers. There have been very few movies that revolve around the lives of a single mother, Mother India (1957) and Bhavna (1984) being the only ones folks remember. Hopefully, Jazbaa in which Aishwarya plays a single mother will pave path for new movies of this genre.
No more the damsel in distress:
While Bollywood has started taking women seriously with movies like 'Queen', 'Tanu Weds Manu' and 'Angry Young Goddesses', it is still a long way to go. Hopefully, the stardom Aishwarya brings with herself will probably change the "damsel in distress" image of actresses, that every other movie portrays them.
Working mother concept:
It is a common notion in Bollywood that women stop working after child births. Though, actresses like Kajol are proving it wrong, Aishwarya has taken it a step further. She has said that being Aaradhya's mother helped in her role. "Motherhood brings additional fears but, when I was playing Anuradha in the movie, being a mother I was able to relate with the characters emotion," she said in a recent interview to a leading daily.
Change is good, and only constant:
While Aishwarya was away from the silver screen her public appearances were restricted to product launches and red carpet events. We have all seen the stunning diva clad in designer wear making it difficult to keep eyes off her. But then, seeing her sweat, run, and fight just feels a good change to her admirers. Goes without saying, that Aishwarya looks as stunning in the garb of a lawyer, as she did as Paro in Devdas.