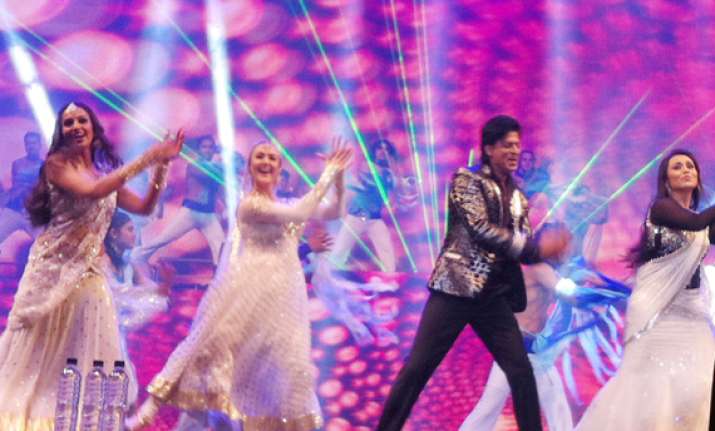 New Delhi, Dec 13:  Superstar Shah Rukh Khan took his Indonesian fans by storm as he grooved with his friends, actresses Preity Zinta, Rani Mukerji and Bipasha Basu, as part of his Temptations Reloaded tour in Jakarta.
Shah Rukh made his stage-entry on a bike, sending the huge crowd at Sentul International Convention Center, Jakarta, into a frenzy of excitement.
"This time I didn't get a chance to roam around in Jakarta. But I have always felt strongly that one can always tell how beautiful the place is by the people one meets there. Jakarta is a lovely place and the love that I got from the people there was my 'feel good factor'," Shah Rukh said in a statement.