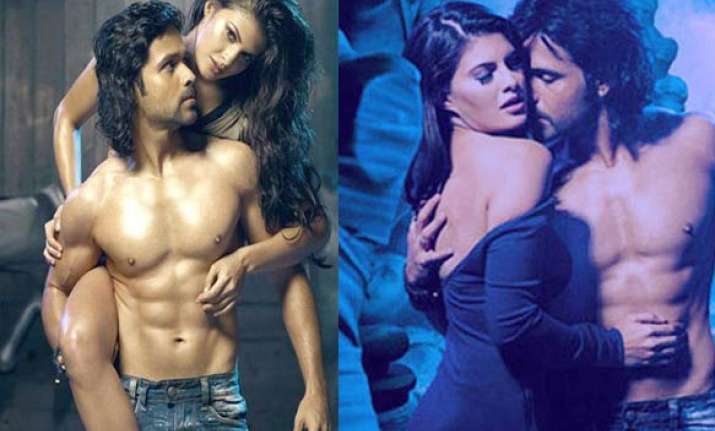 Bollywood filmmaker Mahesh Bhatt, the brain behind films like Murder, Jism and Murder 2, has said in an interview that Jacqueline Fernandez is bolder than Jism's Bipasha Basu and Murder's Mallika Sherawat. 

Says Bhatt, "we at Vishesh Films decided to make films with a high quotient of erotica to cater to the new consumer who is living a life radically different from the life I lived in my youth.

"Bollywood cinema was slow to realise this but society had moved on. That is why when we made Jism and Murder and Raaz, the audience lapped it up. They had no problems with it. But the purists were outraged.

"For the first time in Indian cinema, Bipasha uttered the words, the body doesn't know love, it only knows lust."Then we had Mallika in Murder who sleeps with another man and returns to her marriage only because her affair isn't working out."She has an intensely fulfilling sexual extra-marital relationship and feels no guilt. This is the post -modern Indian woman.

"The India in which we were groomed,was shackled to certain beliefs.In the cinema made by our predecessors Raj Kapoor and Raj Khosla. We were invariably shown that good people fell in love while bad people had sex.

"For me, the eye-opener came when I saw Jism in Delhi and found 70 per cent of the audience comprised of rich women."It was not just being viewed by sex-hungry frontbenchers but also by an evolved upmarket audience. Raaz was simply the precursor."With Murder 2, women have gone one step further. Jacqueline is a different animal from Mallika and Bipasha

"While they sinned with their eyes open but still yearned to conform towards the end; for Murder 2, Jackie's sex is even more casual. For her sex is like an expression . She does it as casually as she would inhale or exhale.That is what it is."Muder 2 releases worldwide on July 8.