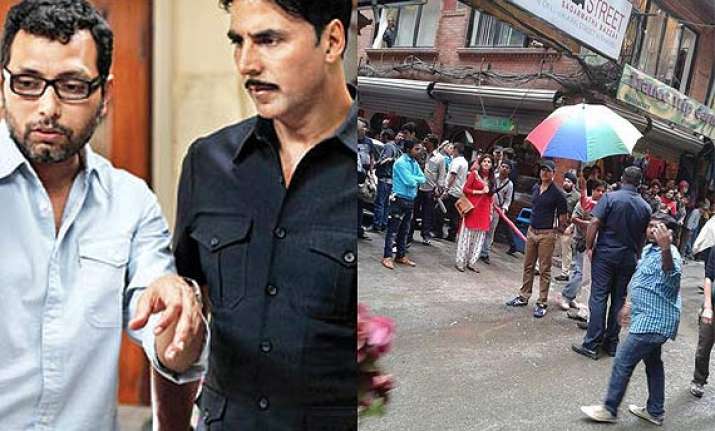 Kathmandu, The unit of Neeraj Pandey's tentatively titled film "Baby", starring Akshay Kumar, landed in trouble here after they allegedly failed to pay dues of Rs. 2.5 million (in Nepali currency) to a Nepali film management company.
"We have not detained any one. We have called both the parties to reach an understanding," Abhi Narayan Kafle, Deputy Superintendent of Nepal Police at Gaushal Beat, told IANS.
"The Nepali side seized the shooting material claiming the Indian side failed to pay some due amount, so we have brought both the parties to the police station. We are trying to find a common ground," added Kafle.
Aksahy left the city Wednesday after completing the shooting in various locations in Kathmandu.
Ram Krishna Pokhrel, chairman of the film management company Ice-fall Adventure Pvt Ltd, seized the shooting materials after the unit reached Tribhuvan International Airport to fly to Turkey via India without clearing his dues.
Ice-fall claimed that expenses on the shoot were around Rs.9.5 million and they had received only Rs.7 million.
The Indian film unit sought the Nepal police's help.
The film unit claimed they missed the 7 a.m. flight Thursday and it has resulted in more financial loss for them. They told the police that they made an arrangement where they were leaving one of their team members in the city to clear the dues, but Ice-fall rejected their proposal.
After failing to catch the flight, we have lost another Rs.5 million (Indian currency), the Indian team told police.
The two parties didn't reach any understanding till evening.
The film revolves around two smugglers who dupe people in Mumbai and start a new business in Kathmandu. Pandey shot in posh locations around the city.