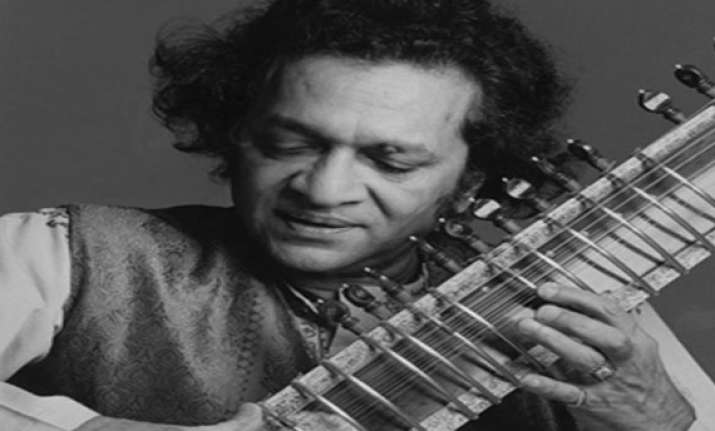 New Delhi/San Diego/Mumbai, Dec 13: Political leaders and artistes across the spectrum today mourned the demise of sitar maestro Ravi Shankar with Prime Minister Manmohan Singh describing him as a national treasure and a global ambassador of India's cultural heritage.
The 92-year-old musician was admitted to the Scripps Memorial Hospital in La Jolla last Thursday after he complained of breathing difficulties. He breathed his last at 4.30 p.m. Pacific Time.
Ravi Shankar, the legendary musician and composer was India's famous musical ambassador and a unique phenomenon in the classical music worlds of East and West. He was well known for his pioneering work in bringing Indian music to the West.
He was active as a professional musician till the end and was one of the contenders for the next Grammys.
Born Robindro Shaunkor Chowdhury in Varanasi UP on April 7, 1920, Pandit Ravi Shankar  entered the world of sitar music in 1939.
Ravi Shankar spent his youth touring Europe and India with the dance troupe of his equally renowned brother Uday Shankar.
He gave up dancing in 1938 to study sitar as a disciplie of Ustad Allauddin Khan.
After finished his studies in 1944, Ravi Shankar worked as a composer, creating the music for Satyajit Ray's famous Apu film trilogy beginning with Pather Panchali.
He also worked as music director for All India Radio, New Delhi from 1949 to 1956.