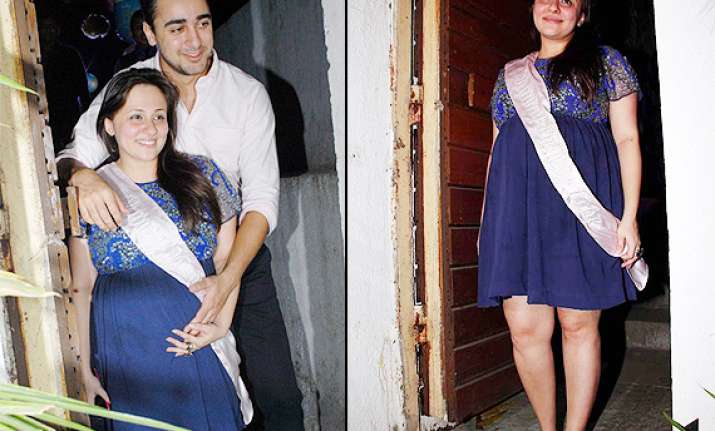 New Delhi: Imran Khan and wife Avantika Malik are the latest to have become newly parents.
Bollywood actor Imran Khan and wife Avantika welcomed a cute baby girl on Monday, June 9.
The couple is over loaded with the joy and excitement as their bundle of joy arrived into this world early morning in Mumbai at a suburban hospital.
Earlier too, Aamir Khan, maternal uncle of Imran Khan had said that there is a lot of excitement regarding the baby in the family
Recently, the couple was spotted visiting a popular 'paan' shop in Mumbai late night.
Avantika seemed radiating with her pregnancy glow during her baby shower and Imran too showed anticipation for his first child.
The couple got married in the year 2011, after dating for about 10 years. It was in December 2013 when the couple officially announced that they are expecting a baby.