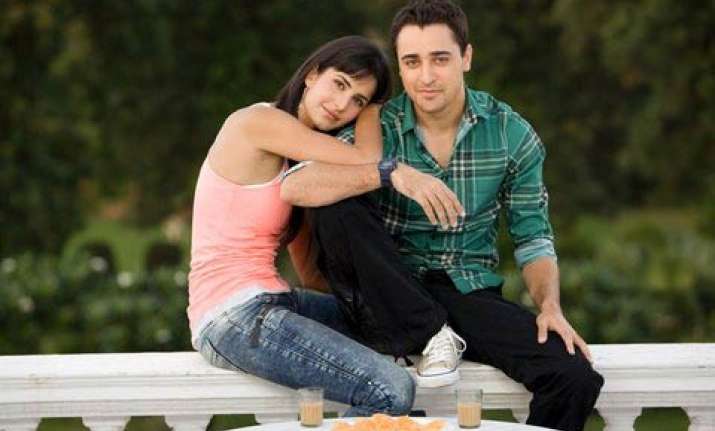 Mumbai, Feb 8: Bollywood stars Imran Khan and Katrina Kaif were to shoot an important scene for their film Mere Brother Ki Dulhan at Kharghar in Navi Mumbai, but it had to be called off because of huge crowds, mostly of engineering college students, who had gathered to watch the two, says a media report.
The sequence required the two to sit in a car and drive it from a certain point and then come to a halt.However, even a simple thing like this was rendered impossible due to the hordes of college students that had gathered to watch the two.
The report quotes a source:  "The stars were told that the sequence wouldn't take too long to shoot. The reason they decided to shoot in Navi Mumbai is so they wouldn't face any problems with the crowds or get mobbed. Unlike other parts of the city, Navi Mumbai was a safer be t. However, little did they know that most of the engineering colleges are located around Kharghar. When news of the shooting spread, students from all around thronged the set."
Even though there was security to handle the situation, it was a huge task to continue shooting."Everytime the car would come to a halt and they were to have dialogues the crowds would start whistling and shouting. It became close to impossible to continue shooting. They tried getting it right for two consecutive days but it didn't help."
They even tried to keep moving the location a bit further down the road to see if the crowd would recede. But it didn't help and they had to finally cancel the shoot.  
Imran confirms, "We continuously kept moving from one place to another to ward off people but that only made them chase us more. All we did for two days was sit in the car!"Since they haven't been able to shoot the scene yet, the unit plans to either do it at Film City or find a different location.