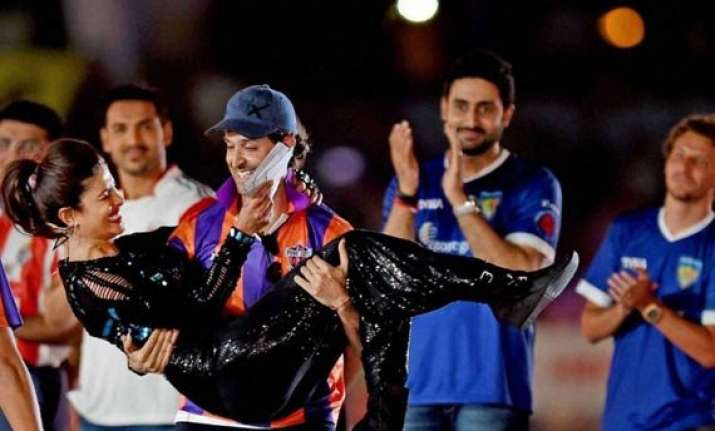 New Delhi: Bollywood, cricket and football fraternity came together at the opening ceremony of Indian Super League.
Bollywood actors took great interest in Indian Super League and marked their presence at the do. Currently three teams are co-owned by Bollywood actors. Bollywood actor John Abraham won the bidding for the Guwahati franchise. Abhishek Bachachan co-owns Chennai faranchise with MS Dhoni.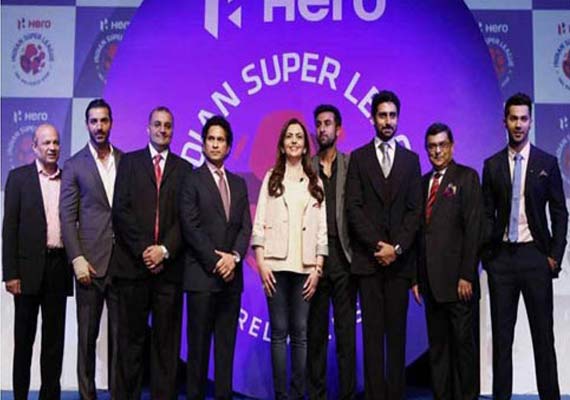 'Bang Bang' star Hrithik Roshan co-owns Pune francise. Salman Khan was also rumoured to have an stake in Pune FC team but he recently denied any association.
Former Indian cricket teammates Sourav Ganguly and Sachin Tendulkar own Kolkata and Kerala franchise respectively.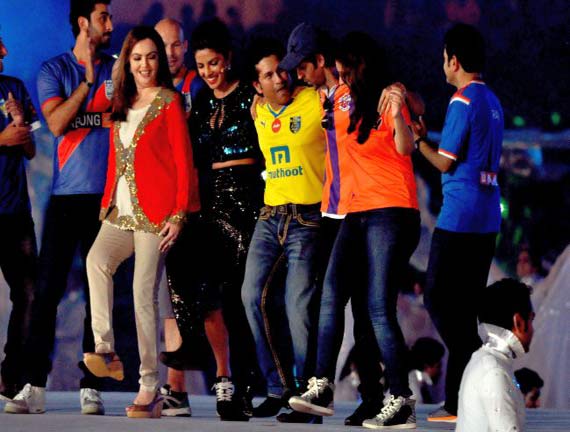 ISL kick-started with a breath-taking opening ceremony on October 11. Bollywood made its strong presence felt at Salt Lake Stadium in Kolkata. The actors who were present at the ceremony were Amitabh Bachchan, Abhishek Bachchan, Hrithik Roshan, John Abraham and Priyanka Chopra.
Priyanka Chopra Chopra danced on different Bollywood numbers in the opening ceremony. She has been working hard to maintain shooting schedule of 'Bajirao Mastani' and rehearsing for the ceremony.
Hrithik Roshan also entertained the audience with his spectacular dance moves. He even lifted Priyanka Chopra in his arms.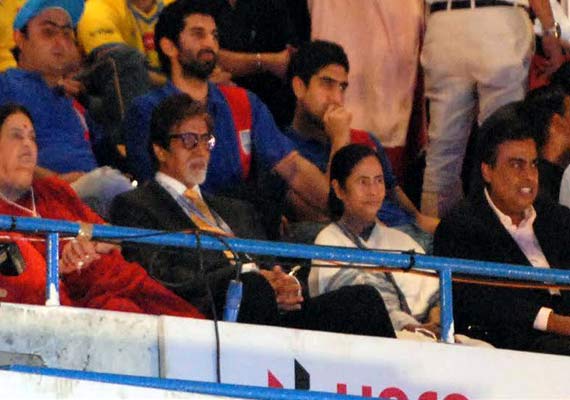 The opening ceremony saw people from not only Bollywood and Sports but from politics and Business as well. West Bengal Chief Minister Mamata Banerjee, Mukesh Ambani and his wife Nita Ambani were also present.
 The first game was played between Kolkata and Mumbai. Kolkata won the game by 3-0.