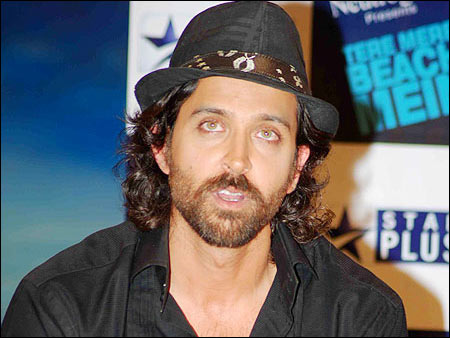 Hrithik Roshan was admitted to a Mumbai hospital on Sunday after an allergic reaction. The star has now recuperated and has been discharged. 
The 36-year-old star had a serious health scare on Sunday when suddenly after taking an antibiotic his lungs choked, throat went into a spasm, lips swelled to seven times their natural size and rashes appeared on the skin. 
Taking no chances, the actor rushed to Kokilaben hospital in Mumbai where he was immediately put under medical observation. 
On Sunday, just before noon, the doctors allowed Hrithik to go home, with the instruction to not stress himself for a few days. 
Hrithik's wife Sussanne is finally heaving a sigh of relief. 
"By the grace of god my Hrithik is much much better... Most random one in a million allergic reaction!," she wrote on her Twitter page.