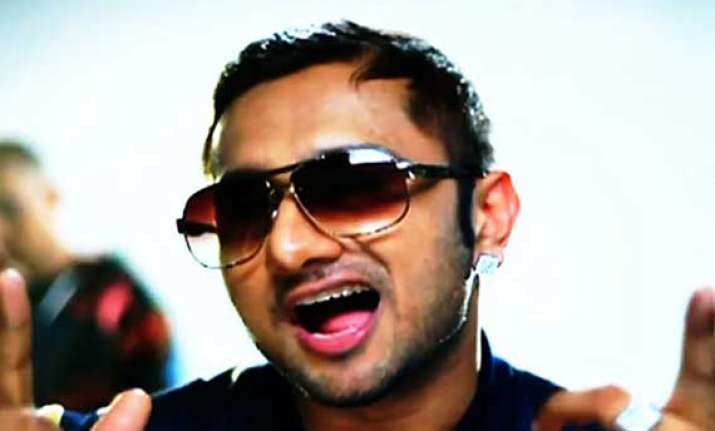 New Delhi: He already stormed a debate for his blatant lyrics- term it in favour or against women'- but then in another perspective the Punjabi rapper Yo Yo Honey Singh has all sorts of fan following, including females itself to support him. Once again the iconic singer's lyrics, this time in 'Fugly' title track, are a matter of debate and protest by LGBT community.
The song which goes like "Yeh Fugly Fugly kya hai yeh Fugly Fugly… Baap Ke Paison Pe Koodna, Sadak Ke Kone Pe Mootna, 377 Hatna Ya Jessica Lal Ki Ghatna, Launde Ke Munh Se Ouch…" has stirred a controversy.
The LGBT (lesbian, gay, bisexual, and transgender) community has criticised Singh for stating Article 377 which, criminalises sexual activities "against the order of nature", arguably including homosexual acts, alongside mentioning defamatory statements like peeing at the roadside and living on one's father's money.
However, the director Kabir Sadanand has come forth to defend the song and Honey Singh stating in an interview to a leading daily, "We stand for the freedom of choices and no Article can take that away. That's exactly what the song states. The lyric writer is supporting the movement to remove Article 377. The right to choose our partner is a fundamental right. The LGPT community is misinterpreting the lyricist's intention. We stand for freedom on every level."
Yo Yo Honey Singh, on the other hand too is invariable about the song's intentions saying, "My music and songs stand for every individual's freedom to choose the life he or she wants. That's what I always say in my songs."
The song could se Bollywood superstars Akshay Kumar and
Salman Khan
along with the lead actors of the flicks Mohit Marwah, Kiara Advani, Vijender Singh and Arfi Lamba, dancing together.
Directed by Kabir Sadanand, the Fugly is slated to release on June 13th this year.